Even though I own and love my Canon Rebel XLR, I tend to only rely on my iPhone and save the fancy camera for special occasions. It's mostly because, well, I just don't have the room in my bag. Besides, the last thing I need is for my precious to get covered in snack crumbs and juice.
But all that has changed since discovering the first laptop/camera bag hybrid that's as gorgeous as anything you'd wear without technology inside it. Seriously. Gorgeous.

[don't miss an amazing giveaway after the jump!]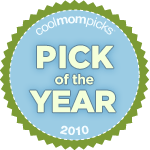 Created by photographer and mom of three Maile Wilson, the gorgeous faux leather Ephiphanie camera bags look like swanky purses, but feature soft, padded adjustable inner compartments for your camera–and your personal items too. Because even photographers need a lipstick, right?
The brand spanking new Clover camera/laptop bag fits the bill with a ton of style. Made to hold a 15″ macbook pro and cord, a camera and lens, a few lenses, and the rest of your personal affects, it was arguably the biggest hit of the gallery we had on display last week at our launch party. Let's say our guests were begging for the URL.
If you need more of a standard (though not at all standard) camera bag, I'm a sucker for the Lola camera bag in red (interior, at right). But there are more neutral options as well, and of course the turquoise is super hot right now.
Even though these are sizable bags, don't expect to carry your regular load of ten diapers, snack packs, and sippy cups in here. You will find, however, that the compartments help to keep everything–not just your camera–organized and safe, with easy access. Besides, I'd rather give up the six board books for access to a camera that will keep me from missing the shots of my life. -Kristen
You'll find the gorgeous camera bags at Epiphanie. Preorder the new Clover camera/laptop bag now
EXTRA COOL: WIN IT! If you become a Cool Mom Tech subscriber this month, you'll have a chance in our next newsletter to enter our subscribers-only giveaway for one of two shutterbug package including an Epiphanie bag and much more. Already a subscriber? Awesome – just wait for our newsletter for details.