So, you may have gotten wind of a huge change to Facebook called a Digital Timeline this week. Let's be honest — anyone who's been on Facebook more than four seconds, has learned not to be surprised by changes to the social network, from privacy settings to design to updated friends lists. But this one change, announced at Facebook's F8 Developers Conference this week, is so big that it's almost like a whole new Facebook.
Don't worry! We've got the basics to help you sort it out.
To sum it up, forget what you know about the look of your current profile; the new design will be in the form of a digital scrapbook that chronicles your favorite posts, photos and Facebook events on a timeline. Here are the top 3 changes that will be bringing your stories to life in this whole new way.
Timeline Format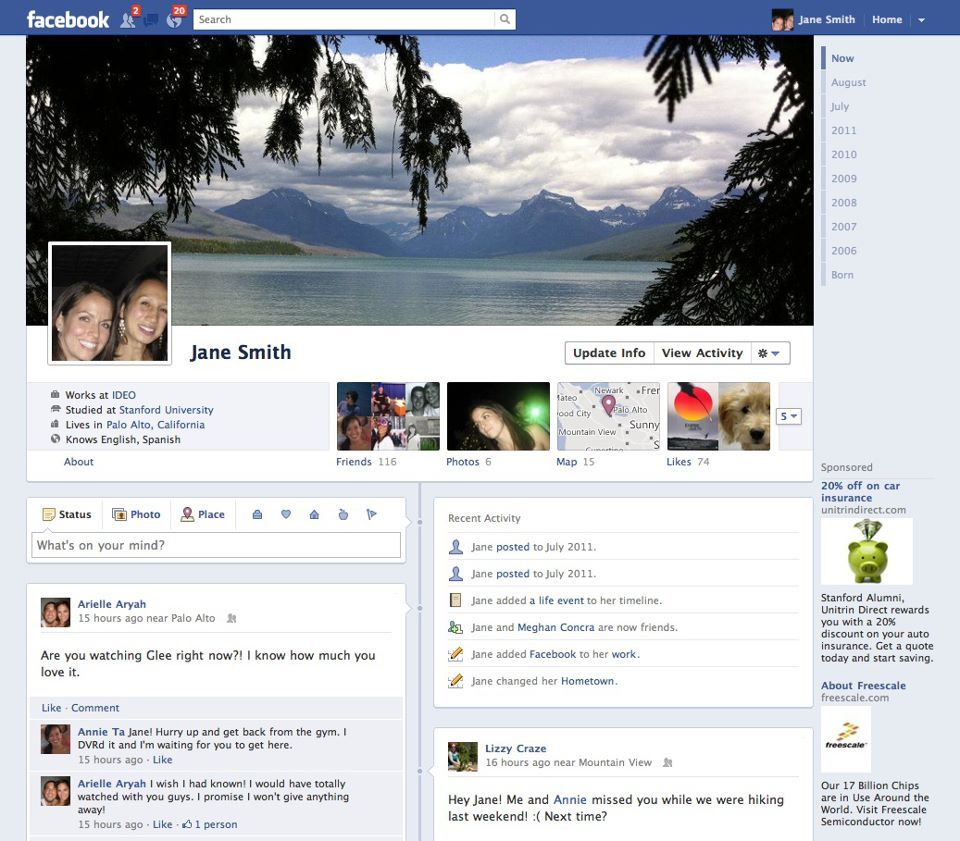 Your old profile will be replaced with what's known as a Timeline. On the top will be a wide space for the photo (called the "cover")  that represents it. Below will be memorable posts, pictures, videos and Facebook Events. (Although what Facebook deems "memorable" we're not yet sure.) The bottom section of your Timeline will reflect your actions from social app, such as what movie you watched on Netflix, if that's linked to your account.
The News Feed section won't change so, at least it's easy to go back and forth between the new Facebook Profile (now a timeline) and the news feed section.
Your Social Graph becomes an Open Graph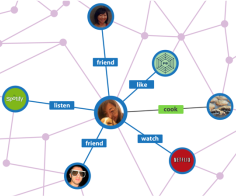 Right now you have a social graph which reflects your friends and likes. Now that list will include third party websites and apps, if you choose this option. This will enable Facebook Timelines to show actions from apps linked to profiles. For example, Timelines will reflect a "cook" event if you're cooking a recipe from the Recipe Box app or a "run" event while using the Nike GPS app.
Do you want to activate this? That depends how much of a sharer you are.
New Partner Apps
A whole lot of new partners like Hulu, Netflix, Spotify and Yahoo! News (and no doubt many more to follow) will be creating all new kinds of integrated apps using the Open Graph. So for example, if you're using Spotify, you can share your songs as an activity. Again, it's an option, and if you do choose to use this function, you'll also have the ability to make it public, just for friends, or private–like if you don't want everyone to know your guilty pleasure Hulu shows. The settings also allow the post to be deleted, or you can remove the app or check off my personal favorite–"report for spam."
I'd just recommend that this all means it's now more important then ever to customize Facebook's Privacy Settings.
Facebook is rolling out invitations to sign up for the Timeline feature over the next week. For anyone that does not have the Facebook Timeline ability yet and can't wait to get started (like me), TechCrunch published a post that shows how to enable the Timeline feature right now. -Beth
What do you think about the new Facebook features?