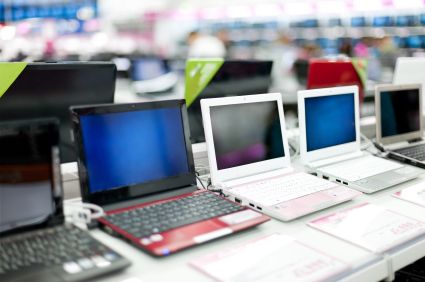 Holiday shopping is a great time to stock up on technology for the family as gifts. There are so many Black Friday and Cyber Monday deals this year, it's hard to keep track! We'll be tweeting them as they come in from our @coolmomtech and @coolmompicks Twitter accounts. Follow us and don't miss out!
But in the meanwhile, here are some Black Friday deals we're really excited about, some of which you can even do online from your very own tryptophan coma.

The first big thing we'd recommend though? Before you run out and snag that "huge deal," check with a site like decide.com.
(A recent sponsor, and a site we looooove.) It may turn out that that
$279 TV at Shop A is $289 at Shop B online with free shipping
included–actually making it cheaper.
Apple Store One Day Event Hit the Apple Store to save $101 on a Mac, $41 off
an iPad 2 up to $41 off an iPod touch, and $11 off a Nano. Plus free shipping today. Sweet!
Verizon Holiday Sale
: Get a Motorola Xoom for $199, find deals like a red HTC Incredible
and Sony Ericsson Xperia PLAY for free and a 7-inch Samsung Galaxy Tab
for $149.99 – after mail-in rebates and new two-year customer
agreements.
AT&T phones for a penny:
Get tablets for crazy low prices, with free shipping and waived
activation. Supplies are limited so get on this early! Also, tomorrow,
All Windows 7 and select Android devices are just $.01.
Microsoft: Shoppers at Microsoft stores can save from $15% when you spend $100
or more to 25% off for $1,000 or more. Also snag great online deals on new laptops such $400 instant savings on the Acer Iconia Touchbook and Sony S137GX, or get $300 off the Samsung RC512. Microsoft Stores on Facebook will also announce flash PC deals several hours prior to Black Friday and Cyber Monday.
Best
Buy This technology behemoth's Daily Deals
have already started online, but the Doorbuster in-store sale starts at
midnight. Best Buy is rumored to have the best deals on HDTVs and new
mobile phones, but we'd also look at deals like the Toshiba Thrive
Tablet for $279 (orig $399) and the Nikon Coolpix S3100 for $99 down
from $139.
One caveat: there's a $499
Sharp 42′ LCD HDTV for the doorbuster price of $199–but there are only 10
available per store. Personally, not sure if we'd leave our families to camp out for that one.

Radio Shack
Along with phone deals, you can snag a Velocity Micro Cruz T301 Tablet
that will be on sale for $99.00, Toshiba 32″ LCD TV for $259, and radio
control vehicles at 40-50% off.
Gamestop
Decent discounts on games and gaming systems like LEGO Harry Potter for
NDS nearly 50% off; games like Maden NFL 12 for Xbox or PS3 now $40
down from $59.
Target
While supplies last, get deals like a Nikon L105 digital camera for
$99, down from $199.99. Also score a 4GB XBOX with built in Wi-Fi
including a controller, for $139.99 down from $199. Lots of games for
the kids too. Bonus: If you're in the market for a TV, text 'MORE TVS"
to 827438 (TARGET) for deals.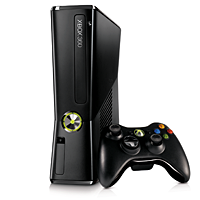 JC Penney:
More than 500 Black Friday Deals. Plus check into a JCP via FourSquare
and they'll donate $25 to the Salvation Army up to $100k.
Toys
R Us Get free shipping on ALL purchases of $49 or
more site-wide. Other top deals include 40% off Halo action
figures and vehicles; 25% off Hello Kitty Electronics; Buy One/Get one
for 50% off on ALL Blu-Rays and DVDs. ; 20% off Casio and Yamaha
Keyboards.
*Bonus for MasterCard holders – onilne only, you can save $25 on toy purchases of $150+.
Staples deals include a HP DV7 17.3 inch laptop was $899, now $599
including $50 rebate.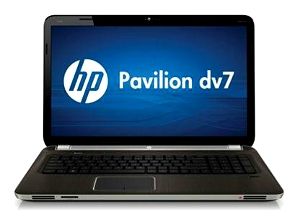 Amazon
has a special section for Black Friday Electronics while Amazon
Wireless Penny Pincher Sale has great deals on phones.
Bonus: Don't forget to check manufacturer sites directly, like Dell,
Sony
, Samsung, Motorola. You may also have luck with websites that aggregate deals like our favorite, the Gizmodo Black Friday Cheat Sheet.
Happy shopping!
*This info is accurate to the best of our knowledge – but the details can change often so best to log onto each website to check the daily
sales this weekend.
We also cannot be responsible for any of our contributors avoiding the in-store madness entirely and shopping
online in our pajamas all weekend.