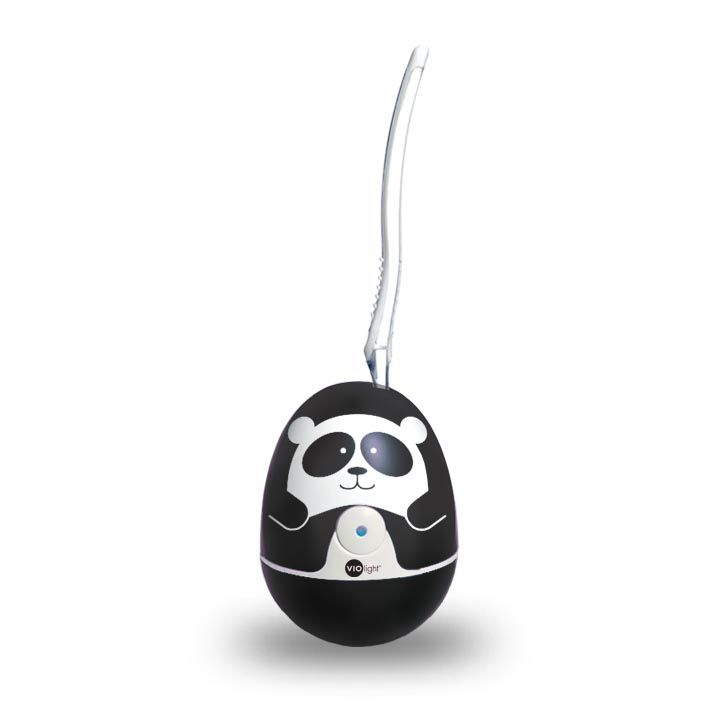 We love cute. We love smart. And we hate hate hate yucky bacteria, especially the kind that winds up on kids' toothbrushes and in their mouths.

When you get right down to it, my kids don't care if they drop their toothbrushes on the bathroom floor. But I care. And now the Zapi Panda UV Toothbrush Sanitizer cares, too. So do his pals the Owl, the Penguin, and the Hi-Ya ninja.
Especially the ninja.
The Zapi line uses UV light to kill 99.9% of germs on your toothbrush in mere minutes. Simply insert your toothbrush, press the button, and let the Panda do his work. The Zapi even turns itself off automatically, so your toothbrush will be ready and waiting for you the next time you're ready to brush your teeth.
Or, if you're four, the next time you're ready to brush the dog's teeth. Ew.~Delilah