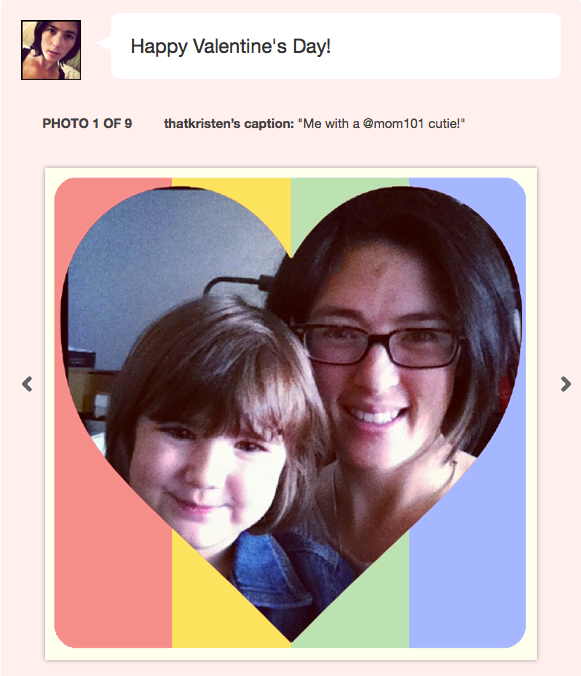 The geek love story of 2012 goes like this: Kaitlyn Trigger, the girlfriend of the wildly popular Instagram app co-founder Mike Krieger, decided to surprise him with an app of her own for Valentine's Day. So she taught herself HTML, CSS, and a slew of other coding programs. The result: a cool way to use your Instagram photos to send valentines.

Sending a Lovestagram is simple. Just log in with your Instagram username
and password and then enter the username of your valentine.
Lovestagram will then search for all photos shared between you, which includes photos shot in the same location within an
hour, comments you've traded, and likes. Then you can choose from three love-inspired
frames, add a short message, and then email it, either right when you
make it, or scheduled for Valentine's Day, for a sweet, geeky surprise
in their inbox.
One thing to be aware of: You can't send it to just anyone in your stream. It has to be someone you've had correspondence with. No stalking your secret admiree with Lovestagrams, sorry. -Kristen
Visit Lovestagram to make your own valentine!