If you like the idea of your kids playing with iPhone or iPad apps in the back seat to keep them occupied, but feel better when the apps are educational instead of–oh, say, Angry Birds, we completely feel you. Whether you've got day trips planned or you've got something bigger planned for the upcoming Easter Break, we've got you mobile users covered.


Hopefully with these apps your kids will be too busy learning to even think about whining.

(Note: this is not a guarantee). -Jeana






Educational Apps for Little Kids

For little ones just learning to spell,
Freefall Spelling
is a colorful way to help kids learn how to arrange letters to make a word. Kids need to grab the right letters and place them into the word to progress through the simple screens accompanied by very cute illustrations. (iOS, $1.99)
[see plenty more Android and iOS apps for little--and big kids--after the jump]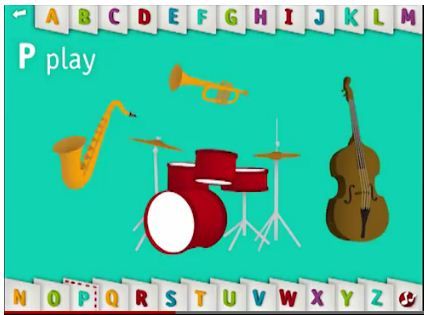 Talk about a trifecta of learning: Android users can take advantage of the "Tots" series of apps -
TallyTots, AlphaTots and TableTots apps
- and help teach their kids numbers, letters, words, shapes, even simple math through a consistent pattern of learning. Each one offers an engaging way for them to practice whatever skill set your kids are up to these days. (Android and iOS, $1.99 each)
We can never sing the praises of Readeez
enough. They're meant to teach kids basic learning skills with what
they call "stealth phonics" – but your kid will just think it's super
fun. Download a few for free and then go ahead and buy the packs.
There's even a new nursery rhyme Readeez
that is bound to be a hit. You just may want headphones for this one.
(iOS, free samples; after that packs of about 22 stories are $11.95)

Appealing everyone from the youngest kids to the adults in the front seat ,
Monster Hunt
is a memory game that everyone in the car will want to play. Try to remember where a few cartoon monster cards are before they are flipped over and then ap to reveal each one. It's almost too easy at first, but quickly becomes a real thinking game. We love that if you miss a level, it automatically drops back one, so younger kids don't get stuck at a level beyond their ability. (iOS, free)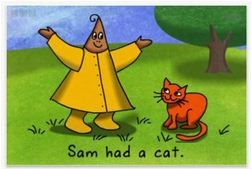 We have no shortage of
ebooks for kids
in our archives including tons from
Dr. Seuss
. But one for little ones that you may not know is
Bob's Books
.
These ebooks are for very early readers or simply just for entertaining
littler ones who want to flip through the pages. The illustrations are
colorful and will keep kids entertained while they practice sounding out
words and matching them with the words in the story. (iOS, $3.99)
Educational Apps for Big Kids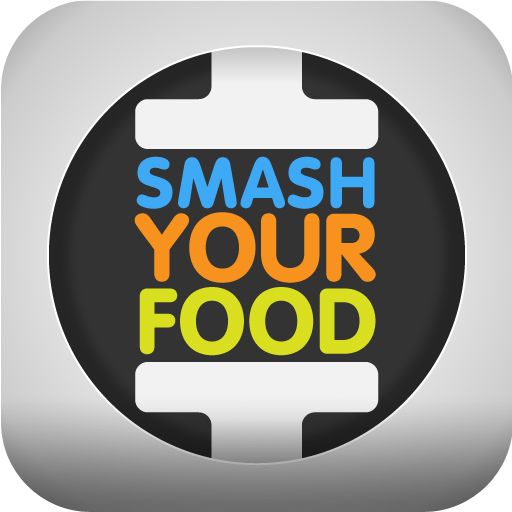 Before you hit the junk-food-laden service areas on the highway, download
Smash Your Food
which sneaks a smart nutritional message into some real gross-out food smooshing. Kids can scroll through a bunch of foods, guess how much sugar, salt and fat is in each serving and then watch it get squished flat which is cool and disgusting—-something our kids love. (iOS, $2.99 or
download a free version
to try it out)
What do you get when you put spaghetti and marshmallows together? No, not a homemade lunch by your two-year-old, but a fun game about physics. Who knew? This clever Android app, aptly named, well,
Spaghetti and Marshmallows
, takes kids on an adventure to build structures using these two ingredients that you might not otherwise want in the same place. Physics and logic are the name of the game with this challenging and fun app. (Android, $0.99;
free version
available as well but with fewer levels)
The kids in the third row of the mini van, the bigger kids, will love
Stack the States
.
This is easily the most popular kids app we've ever covered–a Twitter
fan recently shared that this is the reason her third grader now knows
every state and every capital. The app tests geography knowledge by not
only matching state shapes to their names, but also learning fun facts
about each. Quick, which is the Buckeye State? (iOS, $0.99)
Even kids who swear they don't like geometry will find Slice It! addictive as they work to cut different shapes into a predetermined number of pieces for points. And parents may find it hard to put down this nifty game. (iOS, $.99; Free on Android, but beware of ads)


Did
you know that mountain lions can whistle? It's true. Kids can learn
odd, but interesting tidbits like these and many others with the
National Geographic
Weird But True
app. Kids can rate items on the app's weird-o-meter and pick their
favorite weird facts. When it comes to upper elementary age-school
children, I'm pretty sure, the weirder the better. (iOS, $1.99)