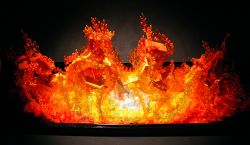 Here are a few links we've enjoyed reading this week. We hope you like them too.

Pretty amazing science-inspired LEGO creations. Wow!

Here are 4 reasons to get the new iPad. Just don't call it The iPad 3.

Make your work life more productive with our new Working Parent's Productivity Guide. Plus, you could win a huge gift basket worth $750!

If you're not so sure about the look of Facebook Timeline, here are 24 poke-worthy Facebook timeline cover photos that might change your mind.

Over at Babycenter's Momformation blog, Kristen shares 5 tips for cleaner tech gadgets. When's the last time you cleaned your phone? Ew.

Helpful tips from The Online Mom on what you can do about cyberbullying.

Just when we thought we'd seen it all, apparently you can play laser tag with your smart phone.

And team Cool Mom Tech is headed to Austin this weekend for the Dad 2.0 Summit and SXSW Interactive. Our readers have been sharing wonderful tips about what to see, do, and eat in Austin on our Facebook page–we'd love to hear yours!