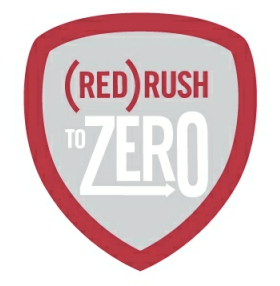 As I was ordering my soy latte at Starbucks this morning, I saw something that made me wish I was a FourSquare app user. Because just by checking in, I could have helped a really good cause.

So if you're an avid FourSquare fan, now's your chance to make a difference. And if you're not, this could be a great opportunity to start.

Now through June 10th, as part of
(RED)Rush to Zero
, Starbucks, along with retailers of Penfolds strollers and
Bugaboo strollers
, are helping raise money to take the number of babies born with AIDS every day from 1000 to zero.
Zero. And it's doable.
All you have to do is
check-in on FourSquare
when you're at your local Starbucks or at a participating Penfolds and Bugaboo retailer and $1 will be donated to (RED) and their global efforts instantly. That's it. Seriously.
If you're like me, you could easily have a $10 donation by the end of the week for doing something you already do almost every day anyway. -Kristen