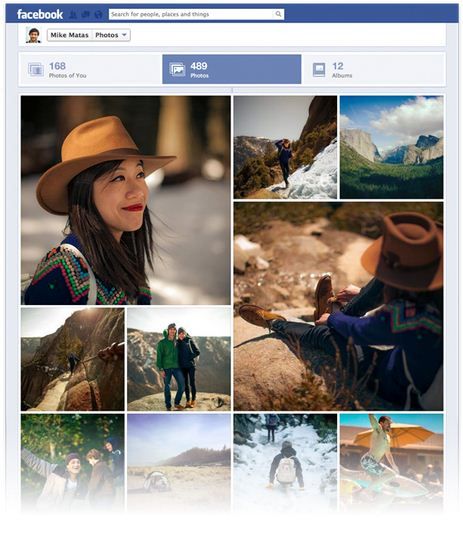 The next time you hop on Facebook, you may be delighted to see that the photo of your friend's beautiful new baby is displayed prominently across your page. Or…you may bummed to see that your friend's drunken wedding photos are displayed prominent across your page.

That's not your friends doing, but rather a change that Facebook is making to how it displays photos.

Facebook just announced that it is redesigning the way photos are laid out and are giving more screen space to the photos you want to see more of.
In the photo section, you'll see that pictures are displayed more prominently, and you can also use the menu tools to find shots you're tagged in or flip through past albums. Fortunately, if there are specific shots you want to call out on your Timeline, you can click the little star on the photo to highlight them on your page–which is good if you have friends that don't quite curate their photos as judiciously as you do. (Ahem.)

Facebook is rolling out this new photo display to its users over the next couple weeks, so sit tight for those big, beautiful photos, then let us know what you think of it. -Jeana