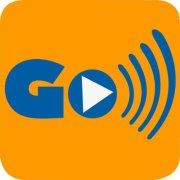 Listening to compelling audio books has been my #1 way to prevent backseat squabbles between the kids as we do everything from a six-hour drive to Maine, to a 15-minute jaunt to gymnastics practice. And one of the best ways to get our hands on a seemingly limitless library of stories is with the Tales2Go app.

So I was extra-pleased to learn how this audiobook service was planning to keep up with my ever-growing children.

By adding even more tween titles, Tales2Go becomes much more than an app for pre-readers or young ones who aren't ready to tackle the bigger novels on their own. It also becomes a way for tweens to enjoy age-appropriate stories wherever they are.
For struggling readers, this is a great way to give them a hand, either by listening to the audio book after they've read the hard copy, or letting them follow along as the book is read to them. I found that my oldest retains so much more when she hears the story aloud which definitely helps with comprehension.
With just one subscription, I love that my sixth grader can listen to a story on her iPod Touch while I stream a story for my younger two via my iPhone and car speakers. In fact, you can connect up to five Apple mobile devices to a single account, making it a great way to customize the stories to each child's tastes.
And knowing your child is listening to a classic story instead of a 5000 playing of
Call Me Maybe
? Priceless. -
Christina
Check out Tales2Go for free for one month, and then choose between a recurring monthly or annual plan.