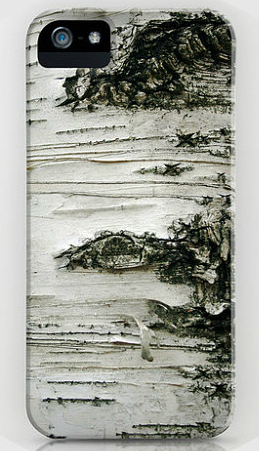 I know; tech and nature can seem to go together about as well as bikini tops and orthopedic shoes–in other words, not at all. But now, even lovers of woods and flowers can find their soulmate case with these 5 cases I've rounded up. Including one that's actually made of paper!

(Be still, my tree-hugging heart)

This Birch tree design is so unusual and beautifully spare, we're not surprised that it comes from CMT photog fave September Wren. At the Etsy shop, it states that there's only one available, so let's see who snags it first. ($45 at September Wren)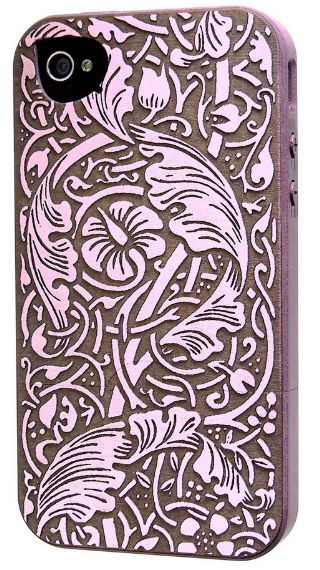 The Twig Case Company
lives up to its name–the cell phone cases are made from a crazy-strong
paper composite that is certified by the Rainforest Alliance and Forest
Stewardship Council. And with their new Vines iPhone case
motif (above), you get the best of both worlds–an eco-friendly case
in myriad colors, with a design worthy of a tasteful English garden. ($49 at Twig Case)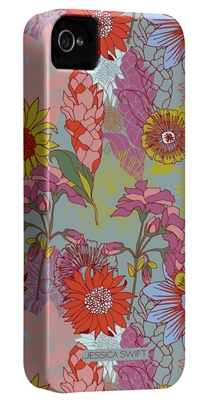 We love Jessica Swift's designs for Case-Mate and this lovely case aptly named Samantha just confirms our affection. The glowing jewel tones of this floral piece will make you feel sunny every time you answer your phone. ($35 at Case-Mate)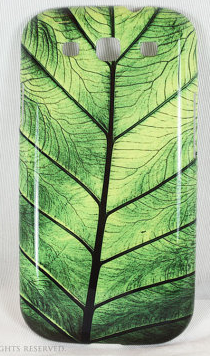 Perfect for you Droid users who like to relax under the trees, artist Christopher Belkman's Leaf of Knowledge Android Case is durable, and each high-quality WRAP case is individually made. Kinda like real leaves. ($34.95 at DaVinci Case; this one for Samsung Galaxy S3)



If you like your flowers on the subtle side, check out this Queen Anne's Lace iPhone case, created from the 100% original photography of Erin Johnson. Having that design on your phone would make you feel so peaceful, wouldn't it? Even if you were talking to your mother-in-law.
($35 at Eireannellis)

– Shari

For more cool smart phone cases, check our archives, or follow our Cool Gadget Covers Pinterest Board.