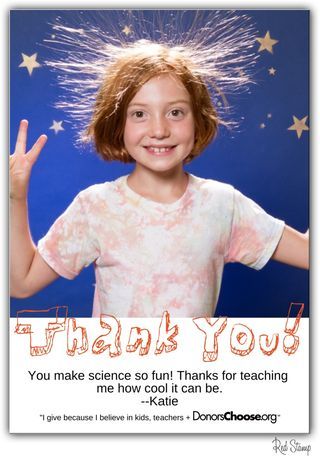 We just love it when our favorite companies unite to do awesome things. This time, Donors Choose and Red Stamp have come together to create a card-making app that donates 100% of proceeds to helping kids and teachers, all for less than the cost of an actual paper greeting card.

All you have to do is download the free Red Stamp app from the iTunes store (sorry, Android, yours is coming soon!) and then go to the "Collections" page and tap "Donors Choose."



The one-time fee of $2.99 unlocks a dozen different cards that incorporate your own photos. So you can email a thank you card to a favorite teacher, show off back-to-school photos on Facebook, or tweet a "love you!" message to your teen. You can even have them printed as paper postcards, if you want to go really old school.


The best part, of course, is that 100% of the proceeds go to
Donors Choose
, a citizen philanthropy site that connects donors directly to real-life classrooms in need. Thanking teachers by helping teachers and helping teachers by thanking teachers? That's better than an apple, any day.
~Delilah

Send a card from the Red Stamp app for iOS and helps support classrooms through Donors Choose!