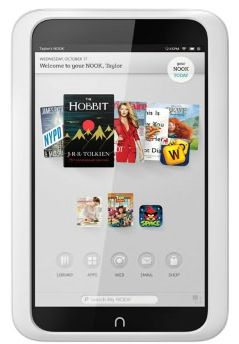 With all the new Android tablets hitting the market over the new few weeks, I can't say I was surprised to see that Barnes and Noble released two new HD versions of their popular NOOK Tablet. If you're wondering how these stack up against the new Kindle Fire HD, we've got the scoop.











The new
NOOK HD tablet
is a crisper, brighter, and sleeker version of their original tablet, available in both "snow" or "smoke" (aka white or black). But if you're looking for something bigger, you'll want the
NOOK HD+
and its 9-inch screen.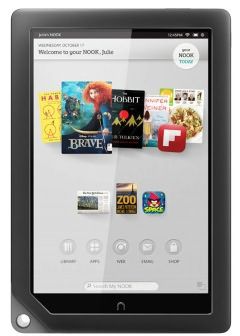 Both tablets are super light and give you all the features that you'll find in the NOOK Tablet, but with lots of new features to make it much more of a work tool for busy parents, like a dual-core processor and multi-tab browser for a speedier web experience, as well as a new email app. Awesome. They both come with smart parental controls that allow you to keep track of your kids' activity and purchases. Plus, you can get extra storage with a micro SD card or the free NOOK Cloud storage.
And finally, you'll get better movie and TV watching capabilities thanks to NOOK Video, hopefully a vast improvement from the extremely limited options of Netflix and HULU Plus in the older version.
The NOOK HD and NOOK HD+ start at $199 and $269, respectively, making them affordable tablet options for a family. And while I'm much more of a Kindle Fire fan, the many improvements to these new versions might just make them a stiff competitor. -Kristen