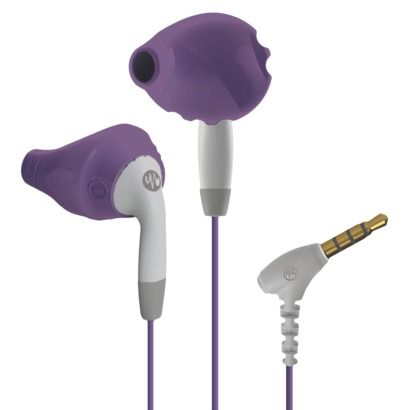 My sport earphones have gone missing (darn kids), but I'm not too upset since now I've got a good reason to try the new yurbuds Inspire earphones, designed especially for women.

I've gone through years of training and multiple
races — even a marathon — with earbuds that weren't really
comfortable. It's tough to find a good fit that won't slip out, but that
doesn't make my ears hurt more than my hamstrings.
yurbuds Inspire earphones
aim
to change that. These buds are guaranteed not to fall out and not to
hurt. They're sweat-resistant, which is super important during hot
summers and in overheated winter gyms, and they're water-resistant too
— so go ahead and dump that cup of water over your head at mile 18.
And
though looking cute is a low priority during a long, hard run, I have
to admit I love yurbuds' array of pretty colors. So the only question
now: Aqua or purple? -Julie