This year, I've got a "getting in shape" New Year's resolution like almost everyone else in the world. Yes, I'm determined to lose the five pounds I gained over the summer and kept through the holidays. Santa delivered all the cool tech fitness gear I asked for, so this last week, I've been trying out various fitness apps to add into the mix, whether you're an avid runner like me or just trying to get off the couch, plus all sorts of other exercise levels and types in between.
If getting in shape is your New Year's Resolution, then you'll want to check out this handy round-up of the best fitness apps for iOS and Android.
Nike Training Club
Aimed specifically at women, the Nike Training Club app features a ton of 30-45 minute workouts right on the app, plus over 100 different drills that target everything from cardio to strength training. Along with syncing your own music to the workouts and offering bonuses and rewards (which can be a fun motivator for some people), you'll get encouragement and tips from professional fitness coaches. It's really like having your own personal fitness class right in your home. (Free on iPhone and on Android)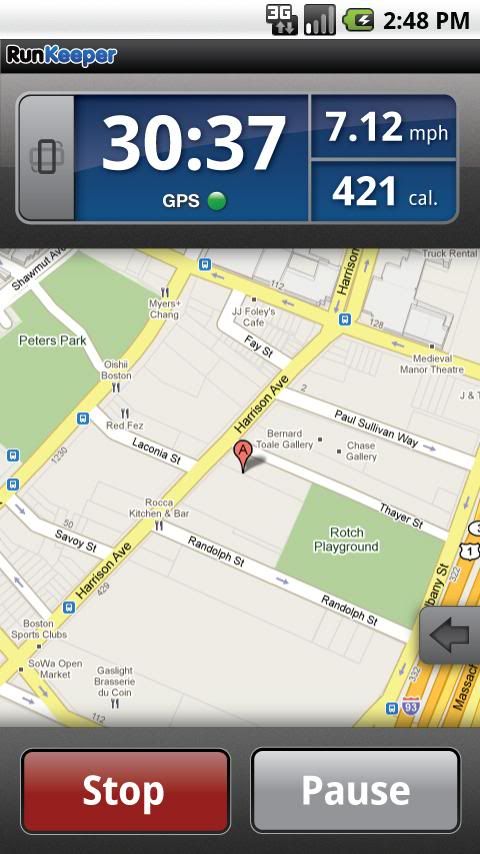 Runkeeper
This popular app uses GPS to track your run, as well as your split times, something we running geeks really appreciate. Plus, you can set up audio cues to alert you when your pace is dropping. And because it's so widely used, there's a great social component as well, allowing you to connect with other friends and fellow runners. (Free on iPhone, Android; unfortunately they dropped support for Windows recently.)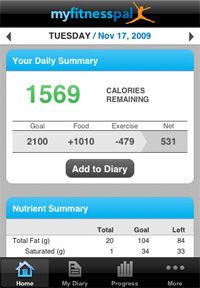 MyFitnessPal
I was extremely impressed with how easy MyFitnessPal made tracking my food intake and exercise. After you determine your max per-day calories, simply search from their long list of foods or add your own, then it calculates calories consumed for you. Add back calories for various forms of exercise. I love how so many people I know use it, which means lots of support when you need it most. (Free on iOS and Android)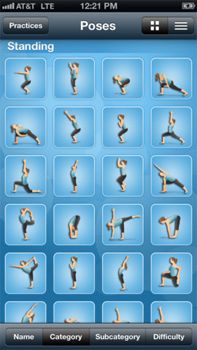 Pocket Yoga
This app is the priciest I reviewed at $2.99, but considering the cost of yoga classes, which would have to include a babysitter, at least for me anyway, I think it's worth it, especially if you're looking to include yoga into your fitness routine. The app provides you with clear instructions for a myriad poses, as well as several different workouts that are designed by real yoga instructors. You'll get audio support throughout each workout, as well as the ability to sync your own music. Choose the length and focus of your practice, plus utilize the air play feature which will allow you to play it on your television. ($2.99 on iOS and on Android)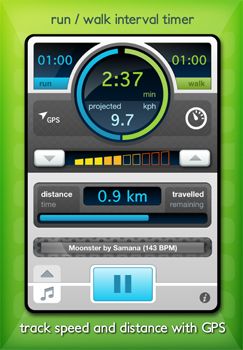 Lolo's Easy 5K with Jeff Galloway
Our Editor Christina swears by this app, and considering it got her to run a 10K with ease, we trust she knows what she's talking about. Along with Jeff Galloway's soothing, supportive voice couching you through your run/walk workouts, the app uses beat-sync technology, which means it matches music (either yours or their own) to the pre-determined pace. Brilliant. ($3.99 on iOS)
Vitogo
If you've been wanting to add strength training into your workouts but aren't exactly sure how, then you'll want to download Vitogo. Once you set your information (height, weight) and goals, they create a personalized 7-day work out plan for you, which includes photos and video instruction for each move, as well as a countdown timer for the rest periods. You can also sync your account to the web-based platform which will provide you with weekly stats and it even syncs up with Runkeeper. You should know that you don't get to do a lot of picking and choosing with this app; it's acting like your personal trainer, so you have to follow the plan that's set out for you (or change your goal). And while the interface isn't as user-friendly as I would like, it's a fantastic alternative to a pricey personal trainer. ($.99 on iOS for a limited time; usually $2.99)
For more cool fitness apps, make sure to check our archives!