I've been searching for the perfect marriage of stylish purse and laptop bag considering my MacBook Air travels with me wherever I go. And wow, I think I have a winner!

The
Helena bag from knomo
is a stunner on its own, but even better that it safely holds up to a 14 inch laptop in a shockproof pouch. We even featured it in pink lizard texture (ahem, "teaberry") in our
Holiday Tech Gifts
Guide as one of our favorite
fashionable tech gifts
, but it's fantastic in more neutral pebble-grained black, and copper too.

It's got plenty of room for everything else you generally carry with you on a daily basis, without you having to worry about snacks or drinks accidentally contaminating your precious gadget. And as much as I love the super organized interior full of handy pouches and zip pockets, I want to rub my hand all over the gorgeous textured finish.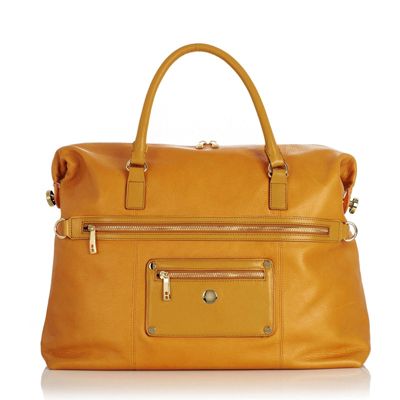 If you need something a little bigger, the
Alice bag
will fit your 15 inch laptop and has a lot more room. In fact, it can double as a weekender bag, which is usually the size that I carry every day thanks to chasing around four kids.
These bags are definitely a splurge, but a worthy one if you're a designer-bag loving techie on the go, who will be carrying it over your arm every day, like it will be on mine. I hope. -Kristen