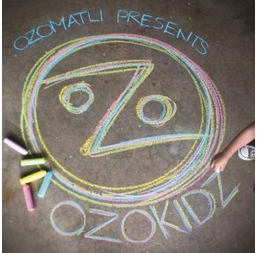 We're going stir-crazy during this deep freeze of winter, when even my normally-outside-in-anything-kids have retreated to the warmth of the couch.
Sound familiar? Well, it's time to crank up this high-energy song by LA's super-cool Ozomatli and chase each other around that couch instead of lying in it.





Ozomatli's Moose on the Loose, off their excellent kid-friendly Ozokidz release, is just begging you to act out the lyrics. Yeah, you get to be the moose.
With the punch of horns and a chorus that could incite a mosh pit of jumping, you'll end up sweating even on a day that doesn't break 20 degrees. Mission accomplished.
-Christina