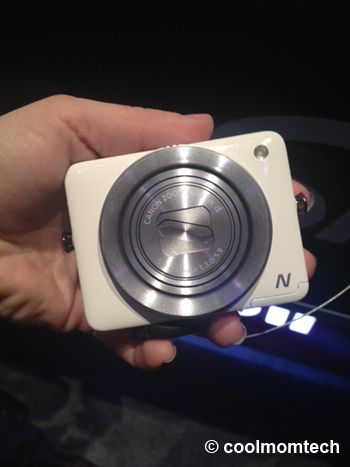 After we featured the
Samsung Galaxy Camera
last month, I wasn't surprised one bit to find a new crop of built-in Wi-Fi cameras popping up at
CES 2013
in Las Vegas last week. And considering I haven't used my DSLR or point and shoot camera to take photos in ages and instead I'm relying exclusively on my smartphone as my main photographic and video camera, I'm impressed with these efforts to bring people like me back to using real cameras. (And getting better pictures.)
Wi-Fi, as it turns out, is one big way to do so; so much so that even I'm considering making the switch back. After all, isn't the hassle of downloading pictures one of the big reasons not to bother with cameras for everyday shots?
Here are several of the strongest camera contenders we saw at CES, and ones we'll definitely be keeping our eyes on as they launch over the next few months.


I've got the launch date of the new Canon N Powershot camera practically marked on my calendar and not just because it has built-in Wi-Fi, which allows you to send photos and videos wirelessly. The touchscreen flips up, allowing you to take all sorts of cool photographs at all sorts of interesting angles (so great for parents) and you actually can tap the screen itself to snap the shot! That's not just a better option than the oddly-placed shutter button on the front near the the top of the lens–it's genius when you're juggling something else in another hand.
The Canon N Powershot also has awesome filters built right in the camera for cool, Instagram-like effects before you send your pics to your social media accounts. To top it off, you'll get 1080p video, all wrapped up in a sleek, palm-sized package. (Starts at $299.99)
Although you can use a wireless Wi-Fi adapter with many of the Nikon cameras, the S6500 has all the same features of the popular Coolpix S6400 but with the addition of the built-in Wi-Fi. Obviously that's a bit of a bummer if you just purchased the S6400; but if you're a fan of Nikon cameras, you'll love having an affordable point-and-shoot with Wi-Fi capabilities for quick sharing and saving to the cloud. (Starts at $199.95)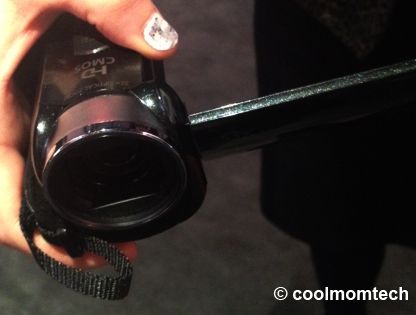 One of the downsides of using a smartphone camera for video is that your options tend to be emailing yourself snippets (if you can handle the file size) or uploading your video to YouTube. So when I got a demo of the new Canon Vixia models at CES, my interest was definitely piqued. You can record HD and MP4 video at the same time, allowing you to have archival video as well as a smaller file that's easy to share. And of course, there's built-in WIFI, which makes it super easy to share and save your videos using their app. You can also use the video camera to live stream video, so you could conceivably set up your camera as a video baby monitor when you're not documenting your child's every waking moment.
Just for parents: I really like the new Baby Mode feature, which lets parents shoot and organize videos chronologically, and even add stamps to indicate age, height, and weight. It's practically like doing a baby book for you! (Starts at $399)
Even though the GoPro Hero3 has been out for a couple of months now, they had a huge presence at CES this year and certainly fit into this category with built-in WIFI. We're already big fans of the original
GoPro
video cam and now the Hero3, which is certainly aimed at active families. It's got chest and head straps, as well as the excellent waterproof casing, but it's not just a gimmick; this camera takes amazing still and video shots, all of which can now be uploaded wirelessly now. After all, a family on-the-go isn't going to want to wait long to get that snowboarding film off to Facebook then get ready for the next run. (Starts at $199)