The only thing more fun than listening to The Not-Its!, is seeing them perform their high-energy songs in their trademark pink-and-black outfits. And while catching them live is a lot more doable for you west-coasters, the rest of us can get a glimpse of The Not-Its! in action on this brand-new video from their latest awesome release, Kidquake!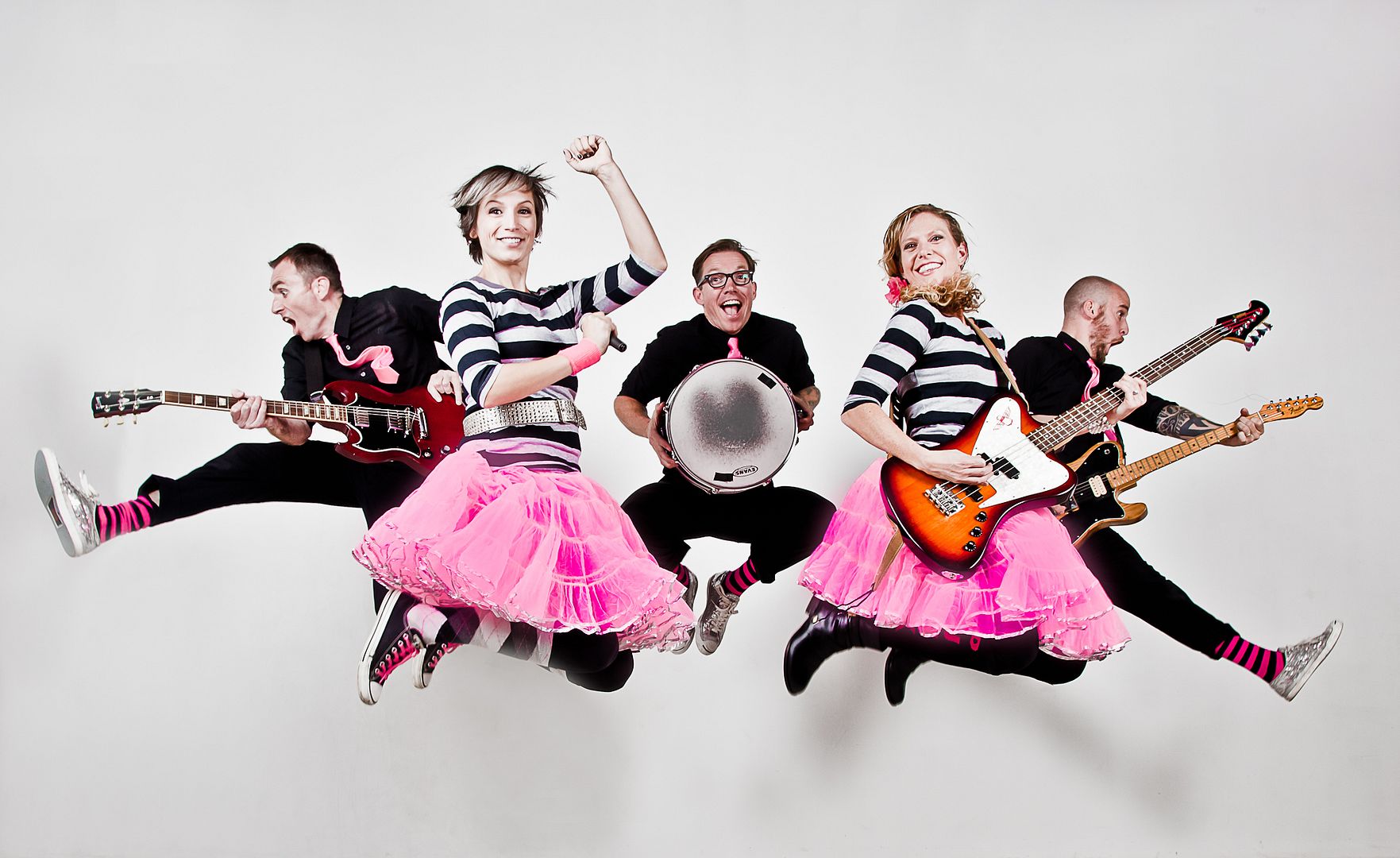 Rock, Paper, Scissors turns that familiar hand-gesture game into a rocking tune that will get your kids out of their seats and air-guitaring through the living room.
And don't miss the video debut for this song and see how two teams of kids solve a friendly dispute where rock beats scissors. As you might expect from The Not-Its!, rock wins all. Christina
The Not-Its! new video for Rock, Paper, Scissors is now on YouTube. Love this song? Then download it from our affiliate Amazon.