Did you know that a leather tannery can produce 4500 pounds of excess leather a day? And that it goes straight into a landfill? Yeah. Bad news for shoe addicts like myself.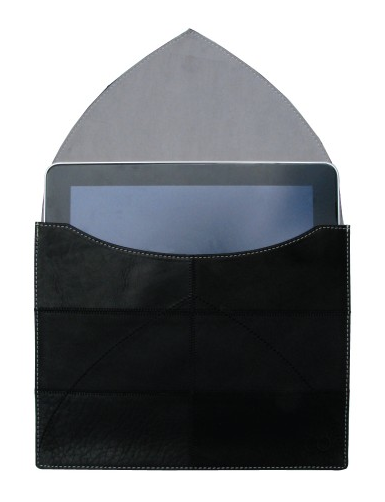 The good news is that a smart company is buying up that scrap and creating limited, hand-numbered gadget cases that you won't find anywhere else.
The gadget cases from Looptworks are all one-of-a-kind and as environmentally friendly as you can get–and they keep your tech safe, beautifully, which is a big deal to us.
This Luhu Envelope sleeve, available in coffee or black, is made of excess shoe leather that's been carefully sorted, cut, and stitched together. Each piece is hand-numbered, limited edition, and utterly unique. So pretty, right?
But actually, most of the Looptworks cases are made of excess nylon neoprene. Each sleeve has a brushed nylon liner to keep your gadget safe, and some even include zippers for storage. Look how cool:
Two of our favorite things: Stylish tech that's eco-friendly too. Awesome. -Delilah
Find upcycled leather and neoprene gadget covers at Looptworks.