Of course we adore gadgets for all the amazing ways they make life easier, more productive, or even just more fun. But we're especially fond of technology that combine functionality with gorgeous design. And yep, Jonathan Adler does it again.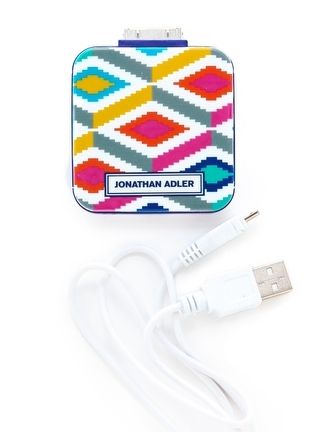 We pretty much love everything Jonathan Adler makes, so naturally we're smitten with the new Jonathan Adler on the go charger. Charge it up via USB and then pop it in your bag for charging emergencies. Simple.
Or hey, pull it out and just pretend you have a charging emergency so you have an excuse to wave it around and look really cool.  -Julie
Find the Jonathan Adler on the go charger for iPhone 3/4/4S and iPod Touch at ShopBop. Hope there will be an iPhone 5S version coming soon.