We're happy to be celebrating the International Day of the Girl Child today, for the second year in a row. Because this year is themed around improvements in education, it's the perfect opportunity to check your preschool aged daughters' favorite apps and see if maybe one of these wonderful educational apps make the cut.
Not that there's anything wrong with paper dolls and cupcake decorating–we just think that science, math and reading apps can equally as fun if you have the right ones. -Liz
TO GET GIRLS EXCITED ABOUT SCIENCE: ABC Bugs ($2.99 iPhone+iPad)
Preschoolers are naturally curious about the world, and you can encourage it by introducing your daughter to the natural world through bugs. This is the kind of science app for kids that can take bugs from icky to fascinating. Besides, spiders aren't quite so scary when you realize how much good they do for all of us.
TO GET GIRLS EXCITED ABOUT READING: Learn with Homer (free, iOS)
This wonderful reading app for kids that we discovered this year (and totally love) does an outstanding job engaging kids 3-6 more than any test prep session. It's dynamic, fun, and the first 30 lessons are free. And our own daughers are proof you that pink unicorns aren't required for girls to love an app.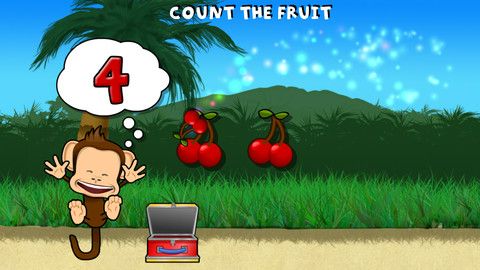 TO GET GIRLS EXCITED ABOUT MATH: Monkey Preschool Lunchbox (Free, Android and iOS)
Featured in our best math apps for back to school in 2013, the simple concepts and easy nav in this math app for kids are perfect for preschoolers just beginning to explore numbers, counting, colors, grouping, patterns, and more. Plus: Monkeys! What's not to love about that when you're four years old?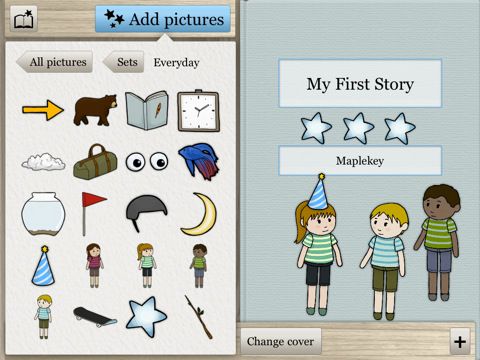 TO GET GIRLS EXCITED ABOUT CREATIVE WRITING: Picturebook (free, iOS)
Low on learning curve and high on creativity, this app allows young kids–with your help–to easily create and share their own self-authored books. Let them pick the photos and templates, you do the typing. It's a wonderful exercise in creativity, imagination and free thinking, which is every bit as valuable as math and science. Besides, we love that the girls are the boys depicted look equally ready for tearing it up in the classroom or playground.
Psst…nothing wrong with boys loving all of these apps too. But you already know that, smart mamas. And visit the Day of the Girl website to learn more about empowering girls through education around the world.