We're always on the lookout for the best math apps for kids that put some fun in the fundamentals, especially for the 3- to 7-year-old crowd. Getting kids excited and interested in math from an early  age just makes good sense — good number sense, to be more specific. Adding interactive games and cute make-your-own monsters to the learning equation only ups the fun level for kids. Quick Math Jr. follows that logic, and the results are pretty neat.
Quick Math Jr. is geared toward kids who are ready to move beyond the Shiny Kids preschool series from the same developer. Young learners can practice key number concepts like counting, ordering, arithmetic, and addition and subtraction. And kids can go at their own pace working through the five, curriculum-aligned games. Quick Math Jr. tracks progress and adapts as kids play, doling out questions according to your child's appropriate challenge level. Kids can start at multiple-choice questions and move up to writing their answers.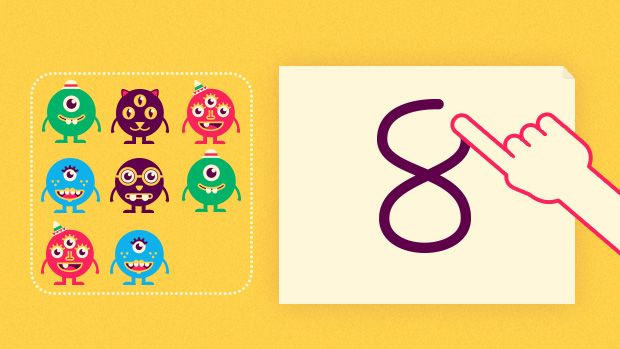 Which brings me to the other nifty thing about this app. There's also a handwriting recognition engine that lets player write their answers with their fingers directly on the screen. So, it's actually a twofer: build math skills and practice handwriting at the same time.
And monster-loving kids (which is basically all of them, right?) will get a kick out of being able to create their very own one-, two-, and three-eyed characters. They can win new features to add to their little round weirdos and see these creations pop up in the games as they play.
Although I thought Quick Math Jr. was cute and fun, I did balk a little at the price. You can spring for the three-app bundle for just a dollar more, which is probably what Shiny Things is hoping for. If you're already a fan of their apps, then we say go for it.
Quick Math Jr. is available on iTunes for $2.99. It's also part of a three-app bundle for young math and numbers learners for $3.99.
We've got plenty more math resources in our archives!