Since my kids have been out of school for over a month, I'm on the lookout for ways to keep their minds engaged. My latest find is the Motion Math: Cupcake! app, and it's been a huge hit around here.
We've lauded Motion Math apps before, and while this one's definitely a math app at heart, there's so much more to it: Creativity, strategy, long-range planning, and even customer service. In other words, it's nothing like those free cupcake decorating apps that your younger kids may be playing around with on your devices.
Here, players decide what to sell and for how much, and customers make requests in the form of word problems. As kids play, they learn which ingredient combos sell better and how to set prices for maximum profits. They can even make improvements to their shop and analyze how their business has grown over time. Calling future entrepreneurs!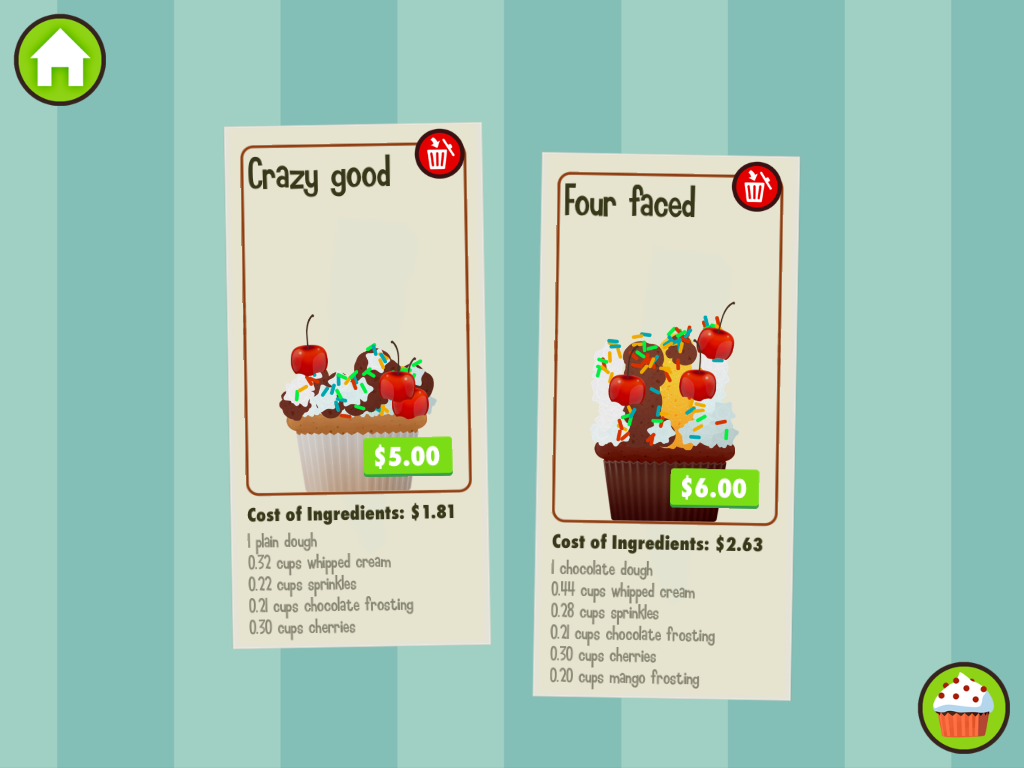 The app is geared toward kids age 8 and older, due to the way some of the word problems are phrased. But I'd still recommend this app for younger kids who dig math, especially if parents or older siblings are around to help think through the problems.
How much do they love this app? I handed my iPad to my 10 year-old daughter during carpool, while her friends were playing Minecraft. Within a few minutes, Minecraft was forgotte, and they were all taking turns creating new cupcakes and figuring out math problems. So while it's pricy for an app, I feel like we've gotten our money's worth and the kids are still showing no signs of boredom.
Sorry, Herobrine. You just lost out to math. And cupcakes, of course.
Get Motion Math: Cupcake! app for $4.99 on iTunes. Or take the plunge with the Motion Math Super Bundle and get nine apps for $35.99.