As you may have guessed, we're officially smitten with the new Polaroid CUBE+. It all started last year, when we first laid eyes on the 1.0 version of this bite-sized, lifestyle action camera. Back then, we were totally impressed with the 6 megapixels pics and 1080 HF video of the Polaroid Cube camera.
And now, with some pretty cool upgrades, we're giddy all over again. For starters, the new and improved Polaroid CUBE+ is now wifi-enabled. This means that you can use the free iOS and Android companion apps to control the mini action camera remotely and use your smart device as a remote viewfinder — which a big add since the tiny cube doesn't have one — and stream your shots in real-time.
The wifi feature also allows you to sync up to your smart device to instantly save or share your pics and videos. Sounds like the perfect solution for parents trying to capture all the adventures on the ramp-up to holiday season — whether that's on the snowboarding trails or in the aisle at Target on Black Friday.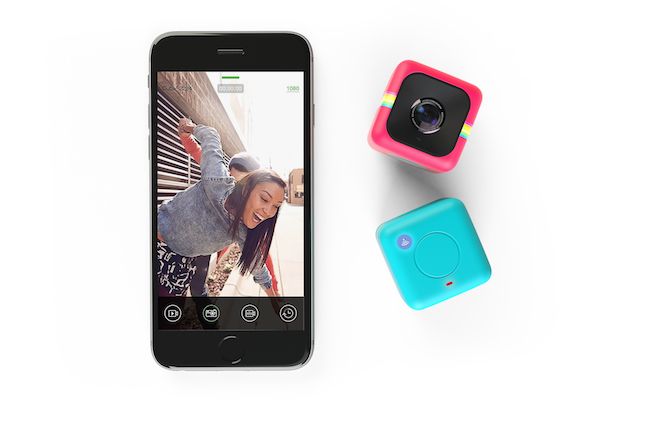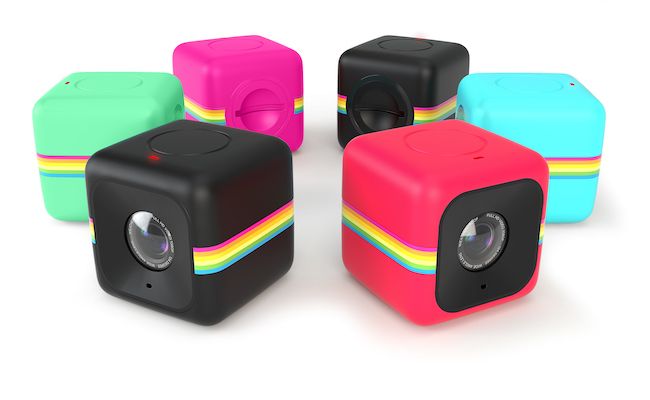 The updated version includes a bump in video resolution to 1440p, plus the new digital image stabilization feature smooths out your video footage. Translation: Your Polaroid CUBE+ videos are about to look pretty rad.
The new model's body is still lightweight and shock-proof, weather-proof, and water-resistant down to two meters just like the 1.0 version. And the nifty built-in magnet means the camera is easily mountable and wearable, too.
Like we said about the earlier iteration, The Cube definitely reminds us of another lightweight, durable, wearable, lifestyle action camera: the GoPro. Clearly, we're not alone in that observation; in fact just this week, the company behind the Polaroid Cube filed a lawsuit against GoPro, claiming that the Hero 4 camera is a little too close for comfort to the design patent of The Cube.
How this lawsuit washes out, we'll see. But one thing the Polaroid Cube cameras have going for consumers is the price tag, which comes in at half the cost of the GoPro or their equivalents. That, plus the crazy-cute factor and the fun colors with the throwback Polaroid stripe? Yeah. This wee charmer has won us over … again. Holiday wish lists, get ready.
The Polaroid CUBE+ is available now for $149.99 or at our affiliate Amazon for the same price plus free Prime shipping. Thanks to the company for sending a unit for review consideration.