If you're like me, then you do your best to manage screen time using myriad methods. In our house, I've done The Marble Jar to read for screens, and pretty much everything in between. And still, there are tantrums and arguments when it's time to get off them, and...
When it comes to teaching my kids history, I'll use anything I can get my hands on, from Crash Course and Brain Pop videos, to cool apps like History Here that help us learn the history of places we visit. And now I've found a lighthearted yet smart app called...
Here I was, thinking I was so excited to have my kids back in school, but I totally forgot one thing: homework. Drilling your kids on their math facts is the most fun ever, right? Ugh. Well, if you have the amazingly inventive Osmo for iPad, your kids will be able to...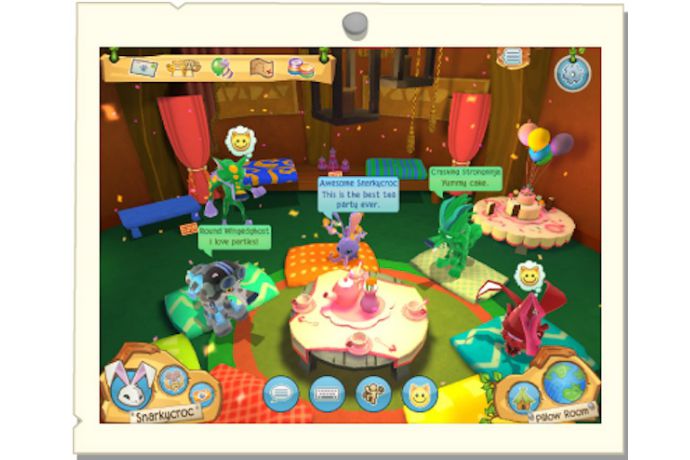 Warning: It's a jungle out there. No, really. There's a crazy, colorful jungle filled with wild animals and plants for kids to explore, and it's right there on your smart device. Since we always love the kinds of educational apps that kids can't put down, we're really...
I love the feeling of being surrounded by stacks and stacks of actual old-fashioned books at my local library. But, I also love that they're embracing all the amazing new technology that has huge benefits for busy parents like me, who are still emphatic that our kids...
These camps are so cool that you'll want to be a kid again! Well maybe temporarily.
While it was announced on May 30, a lot of parents still don't know that the FTC announced refunds are now available for unauthorized in-app purchases on the Amazon Appstore. That means you, kids, and your itchy little in-app purchase-happy fingers. This is all...
I'm grateful to my daughter who (much to the chagrin of tweens and teens everywhere, I'm sure) tipped me off to a trick I wasn't aware of: Kids can easily download new apps to their devices without your knowledge, if you have Apple Family Sharing in use. Now my kids...
Even with all the awesome technology and myriad ways to use social media to honor that special dad in your life, there's just something about a simple handwritten note that goes a very long way, especially these days. Now if only we could find a pen. Here's to all the...
Summer is here, and that means a whole lot of bugs, and ways to try to prevent my kids from getting bitten by bugs. Thankfully, there are smart ways to use tech to help keep those mosquitos at bay, at least around your home, or when you're on the road, you camping...
Here are some of our favorite tech links from around the web. We hope you enjoy them as much as we did. Do your uber-tech-savvy kids know what a vinyl record is? This little girl can't understand why her dad would want a record for Father's Day, and we can't stop...
We're big fans of Sphero, as you might guess considering we've featured lots of their cool tech toys here on Cool Mom Tech (BB-8 anyone?), so it's no surprise we're intrigued by their newest launch, Spider-Man. But unlike their other toys that move around, Spider-Man...
We've probably all had photos we've shared on social media that we would very happily forget, like say my lovely "before" shot I took when I was starting a workout regimen a few months after having a baby that now pops up every single time I Google my name. Well,...
We realize that you still have a few days to score a Father's Day gift for the cool dad in your life, and we have lots of cool ideas, from DIY gifts from the kids to tasty food gifts, that you have plenty of time to get (or make). But we also have a bunch of Father's...
If you missed the boat on photo gifts for Father's Day or Mother's Day...no, wait! You didn't! We all live in the land of the smartphone cam, after all, and if you've got a camera  -- especially that dandy iPhone 7S -- and a place to print a photo, you've got what it...
Even though the second we saw the new Doodle Collection computer mouses from Logitech and instantly thought they'd be a fun graduation gift for a soon to be high-school or college freshman. I really want one for myself. Aren't they fun? Related: Fun, manga laptop...