It's amazing to see just how quickly some fantastic app developers have created political apps to help more people get involved in the political process, connect to your elected representatives, and make a difference, one voter at a time. The truth is, signing...
If you're looking for a way to entertain your kids so that you and your Valentine can have a little alone time today, we've got just the thing. The adorable new Windy's Valentine Delight is a charming interactive story from Loud Crow, makers of the Windy and Friends...
There are plenty of educational apps for kids, and then there's Kiko's Thinking Time for iOS, a free educational app for kids that's -- wait for it -- legitimately based on neuroscience. As a mom, I'm fascinated by the science behind Kiko's Thinking Time, which...
There's a new obsession in my house: trivia apps. We're battling for bragging rights over questions like, What was the real name of novelist George Orwell? Or, What color is young Anna's nightgown in Frozen?Frankly, I think it's perfectly fair for me to trick my kids...
With the recent CloudPets hack, and others like it (remember Hello Barbie?), it's becoming clearer that smart toys, particularly the stuffed animal kind, could pose a privacy risk that parents should know about. Don't get us wrong, we love smart toys and have featured...
Here are some of our favorite links from around the web this week. We hope you enjoy them as much as we did.   We are loving these awesome women in STEM art prints. Room service robots! Why you should skip reading email in the morning. (But oof, tough habit to break...
We've shared lots of different ways you can take back your Facebook News feed and make it your own again. Well, as much as possible, anyway. That includes everything from using the See First to Hide Post. But it turns out, there's actually a super simple thing you can...
You might have noticed the new Instagram albums feature that allows you to post up to 10 photos at once for people to flip through. If you're wondering how it works, and why you'd even try it, we've got a quick tutorial, plus some great examples of how some of our...
We get lots of questions from readers about how to repost a photo on Instagram. While we know that you can simply take a screenshot of the image you wish to share, then upload to your own feed with a photo credit + tag or camera emoji + tag (adding #regram), we prefer...
One of our favorite travel apps just got a whole lot better thanks to a new feature that tells you exactly when to leave for the airport to ensure you've got enough time to drive, park, check-in and get to the gate. Basically, Tripit is making it really hard for you...
If you caught that awesome GE commercial that ran during the Oscars, asking, what if female scientists were treated like rock stars? then no surprise that they're extending the campaign in a very 2017 way: With a SciMoji women of science emoji sticker pack. Install...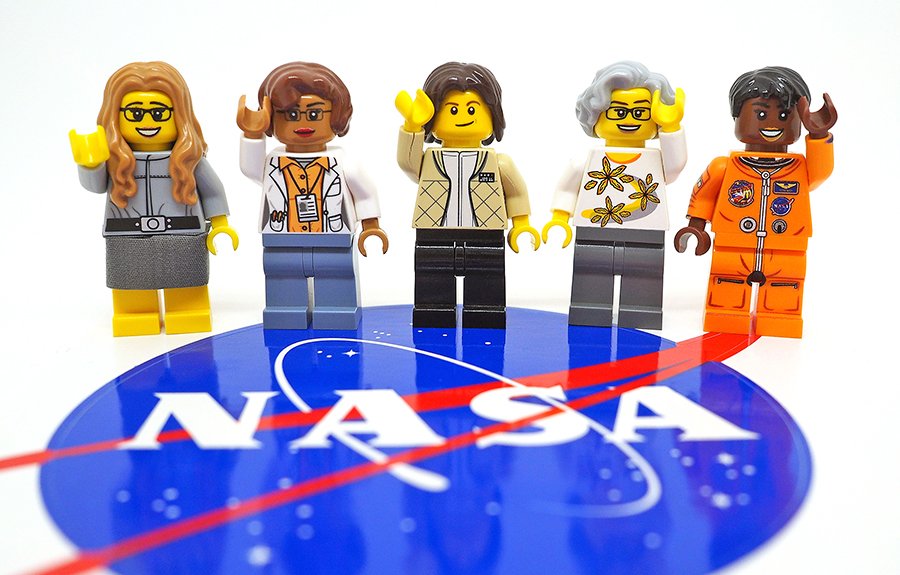 Looks like it's shaping up to be a very LEGO day at Cool Mom HQ. First we find the awesome Hamilton Musical LEGO set concept that you can vote for right now on the community site and now... (drumroll) at long last, the company has approved production of the...
We've found that managing screen time is one of the most common across-the-board challenges parents in this digital age face. And hey, with six kids between us, we understand how difficult it can be, especially when just going gadget-free is not a feasible option....
Along with Turtle Mail, one of my other favorite finds at Toy Fair was Helio, a cool, educational nightlight that actually helps your kids learn as they fall asleep. And as someone with a child who has sleep issues, you can probably guess why I got so excited when I...
After seeing what Kristen's kids did with Bitsbox, a cool coding subscription box for kids we featured awhile ago (and who was a sponsor over the holidays), my kids are now obsessed with the idea of creating their own apps. In fact, it's piqued their interest in all...
We are pretty freaking thrilled that women in STEM are getting much-deserved attention finally, from fantastic story books to card games, and yes, amazing Oscar-nominated movies. Now add these amazing art prints for a cause to the ever-growing list. Related: The...