So what if it's the day before Christmas Eve? That's plenty of time to grab a fabulous gift for anyone still left on your list. (Or, maybe everyone if you're just starting). We put together a bunch of solid last-minute tech gift ideas you can still get. Just make sure...
Each summer, my kids love to monitor the growth of our backyard garden and keep an eye out for rabbits and deer. This year, we're also watching flora and fauna on the Plants app -- the latest release from TinyBop, maker of the Human Body app that we raved about last...
As much as I embrace technology and consider my iPhone another appendage, I still feel nostalgic for the simpler times when tech didn't rule over everything, especially for my kids. Which is why I find the Kickstarter campaign for a new toy experience...
My kids are just two weeks into summer break, and they're so happy to have their days to just play outside and swim and you know, not do math. But since I don't want them to lose everything they've learned in just a few months, I've put together some great math apps...
We love sending out paper holiday cards and getting them in the mail. We really do! But these days, you can send gorgeous digital cards that look as fabulous as your paper cards, and save yourself a whole lot of time and money. Here, 3 websites and apps that feature...
As much as I love my iPhone camera roll and the thousands of photos it houses, I do have a very soft spot for old photographs. The ones where the color is a little faded, the edges are a little worn and the memories come flooding back. Thanks to a new Google app...
Here are some of our favorite links from around the web. We hope you enjoy them as much as we did.   15 of the coolest custom photo gifts for the holidays. Wait, marshmallows? Amazon is about to revolutionize grocery shopping. A very handy website for book lovers....
We love finding cool custom photo gift, because hello, we're moms! We're sentimental like that. But also, they make great gifts because they demonstrate that some real thought and love went into creating it, even if it doesn't cost a fortune. Next up in our...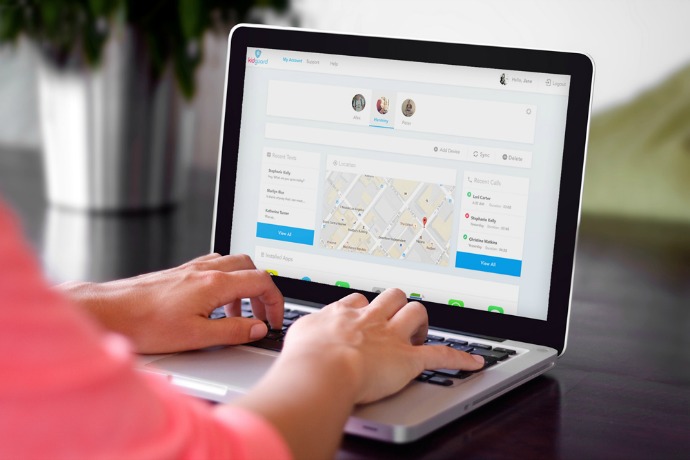 This is a sponsored message from KidGuard Even the most vigilant parents can have a hard time keeping track of their child's online activity, which is why so many are looking to KidGuard for help to ensure they're safe and making good digital choices. The KidGuard...
I am fortunate that my grandmother was a writer, so she took it upon herself to write all her amazing life story down for us before she passed away. Even so, I would have loved to have had StoryWorth, a service that helps you capture your loved ones' stories and turns...
Yay! We're so happy to be back with our annual Cool Mom Tech Holiday Tech Gift Guide, all fresh and new for 2016. And to kick it off, we've got the coolest educational tech toys for kids of all ages. Whether you're shopping for a curious preschooler or a teen who...
As much as I was careful to sterilize my kids' bottles and pacifiers, there are so many other things that are covered with germs that we rarely remember to clean. That's where Ellie could really save the day, and maybe even keep your family healthier. Related: 9...
So many families are looking for ways to give back over the holidays -- and so many charities and schools are looking for helpers -- which is why we love resources like Golden's volunteer app (iOS and Android). Golden lets you scroll through volunteer opportunities...
Here are some of our favorite tech links from around the web this week. We hope you enjoy them as much as we did.   Some of the coolest gifts for tween boys (that girls will love too). Those sneakers! This is not a drill. You can now download your Netflix favorite...
We love finding tech gifts for kids that they can play with all on their own, no tools or engineering degree required for assembly. And of course, they have to be the kinds of gifts that don't end up in the back of a closet after one use! That's why we're so thrilled...
Who ever thought that one day, the fine art of thoughtfully handwritten, artful notes would be considered punk?  Well, the husband-wife team behind Punk Post is who. And they are determined to bring handwriting back in the coolest way possible. Even if it's not yours....