Every year at CES, companies roll out some of the coolest new tech of the year, lots of which you have seen (or will see) right here on Cool Mom Tech. Then there are the tech gadgets that have us scratching our heads. Or if we had the Hair Coach smart brush, stroking...
The Best of the Best Educational Apps
We are so excited about the range of science and technology toys that are being created for our kids these days. I love that my kids are using their minds while they play, learning the whole time without realizing it, and the newest player hoping to make it into this...
I really appreciate the initiatives in recent years to get young kids involved in STEM and tech-centric activities like coding at younger ages. We've covered awesome resources like Tynker and Hello Ruby and now I've come across another cool coding tool for kids...
We've used the cool virtual map Google Earth to get a bird's eye view of our house, Disney World, and my mother's tiny hometown in Europe. And now there is a really neat history book for kids, History of the World with Google Earth, that puts the technology to use in...
One of my family's favorite holiday traditions is the night we tuck our kids in bed, sneak downstairs and make hot chocolate to go, then get them up and load in the car to drive around the city looking at Christmas lights. But the worst is loading up and not being...
If you're upgrading your family (or yourself) in the gadget department this holiday season,  here are several services that can help you sell or recycle your old gadgets, beyond wrapping them up for your kids that is. Which hey, isn't such a terrible idea at all....
As we get closer to Christmas and Hanukkah (eep!) we thought we'd close out our 2016 Holiday Tech Gift Guide should help you out since it's all about last minute holiday tech deals and discounts. Yep, those of you procrastinators and busy parents? You're in luck....
Now for one of our favorite posts in our 2016 Cool Mom Tech Holiday Tech Gift Guide, we're sharing the coolest tech stocking stuffers that won't cost you a fortune. Okay so some are a little spendier than others but let's be honest, often, the stocking stuffers can...
Next up in our Cool Mom Tech Holiday Tech Gift Guide, we've got two dozen ideas for great geeky gifts for a kid in your life. From little babies just cutting their teeth on Nintendo (literally -- you'll see) to big kids and kids at heart who like their holiday goodies...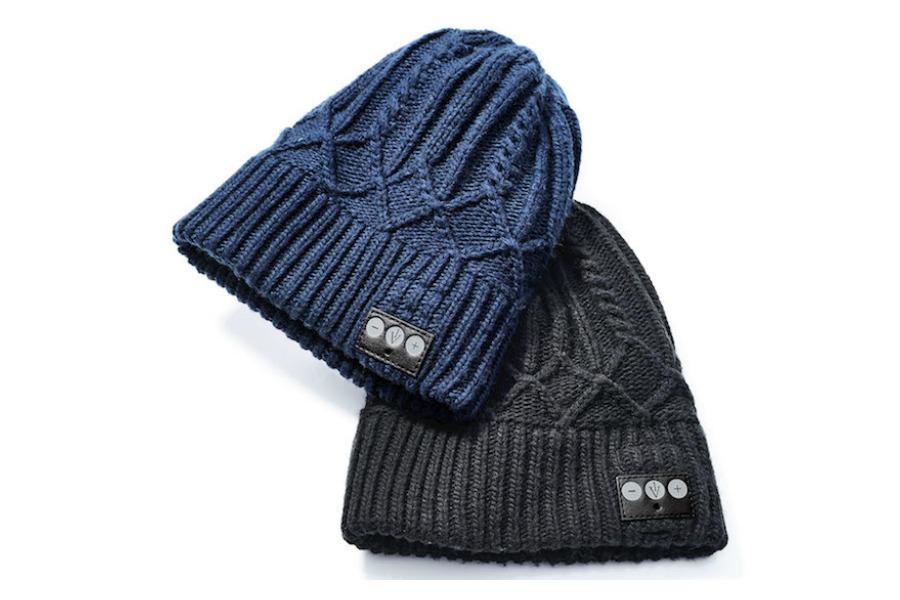 We love finding swanky, stylish tech gifts for the men in our lives, and this year we're swooning over this cashmere Bluetooth beanie we spotted at Neiman Marcus. Concealed, wireless headphones are built in to the hat, designed to fit over your ears, so they'll...
When we first heard about Bluetooth-enabled water bottles last year, we were a little skeptical here at Cool Mom Tech. I mean, how hard is it to just drink a glass of water, right? But when Hidrate Spark sent me one of their smart water bottles to try, I thought, why...
Our tech holiday gift guide continues, this time with stylish holiday tech gifts. Whether she just loves her smart phone, or considers herself a tech geek with style, we've rounded up 10 of the coolest gifts that we bet she'd love to have under the tree come next...
We've tried a lot of Christmas apps over the years (like, lots), and let's just say a good Santa app is hard to find. We've narrowed it down to these 5 fun Santa apps that we think your kids will love. You can track Santa's flight on Christmas Eve, alert him that you...
Next up in our 2016 Cool Mom Tech Holiday Tech Gift Guide, we're sharing 15 of our top picks for cool travel tech gifts. Whether you've got a business traveler on your list, a college kid coming home on holidays, or just family members who hit the road to see each...
We love sending out paper holiday cards and getting them in the mail. We really do! But these days, you can send gorgeous digital cards that look as fabulous as your paper cards, and save yourself a whole lot of time and money. Here, 3 websites and apps that feature...
As much as I love my iPhone camera roll and the thousands of photos it houses, I do have a very soft spot for old photographs. The ones where the color is a little faded, the edges are a little worn and the memories come flooding back. Thanks to a new Google app...