If you haven't noticed, llamas are taking over as the cute animal du jour. First it was owls, then foxes, followed by hedgeghogs, and sloths. Though admittedly I'm still a little obsessed with sloths. Thanks, Zootopia. But finally, llamas are getting the attention...
This mom is a writer, so obviously it makes my heart soar when I see my children reading a good, old-fashioned book (you know, one with pages) or writing their own.  But since we live in a time when there are more often tablets in their hands than a pencil, I'm always...
My husband and I really want our kids to learn to appreciate other cultures, which means we have to actively seek out ways to expose them to other cultures, and here's a wonderful new one. One Globe Kids was created by a multi-cultural, globe-trotting mom with a...
We're happy to be celebrating the International Day of the Girl Child today, for the second year in a row. Because this year is themed around improvements in education, it's the perfect opportunity to check your preschool aged daughters' favorite apps and see if maybe...
So, I know the goal of camping is to connect with nature and go off the grid, but sometimes you just need cell service, whether it's to access Google Maps, use a cool app like SkyView or binge watch when the kids are finally asleep. It can also be a smart way to keep...
When I imagined the future, I definitely saw little robots following us all around, perhaps sweeping up our crumbs and reminding us where we left our coffee. So, while the COWAROBOT doesn't do those things, it does follow you around with your luggage, which is a...
As someone who has a bad habit of laying in bed at night and checking her iPhone, the Night Shift feature in iOS 9.3 is a lifesaver. Or really, a sleep saver. Yes, those bright LCD screens aren't great for helping you fall asleep. So, if you're like me and like to...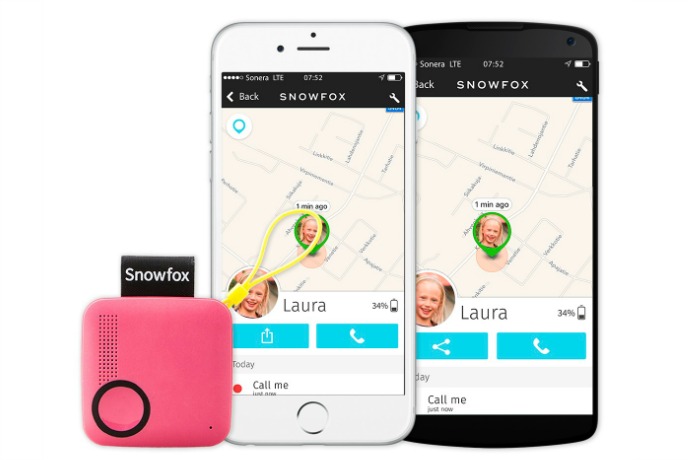 Over the years, we've gotten lots of questions about when kids should get their first cell phone, which we've always answered with questions ourselves, because really, it depends on a lot of factors. How old is your child? Are they responsible enough for a phone? What...
Considering how happy I was after clicking through a sock ad on Facebook, I figured maybe I'd go two for two when I saw these Star Wars socks in my feed, because I've got a few fans in my house who would love these for back to school. Related: These are the Droid...
Before my family headed out of the country on vacation, I spent weeks learning Italian using the free and very popular Duolingo app. And now Duolingo lets you practice not only your foreign language skills, but your knowledge in any area you'd like, with their new,...
As much as we already do with our smartphones, the small screen and tiny keyboard can be limiting, at least when it comes to getting actual work done. That's probably why the Superbook has completely blown its Kickstarter goal. Related: A keyboard case that turns your...
Here are some of our favorite tech links from around the web this week. We hope you enjoy them too.   11 family-friendly TV shows that everyone will agree on that you can stream right now. You've got to see the winners of the 2016 National Geographic Travel...
I'm all for getting a jump on back to school shopping even though my kids don't start back for another month or so. And with one kid entering middle school (eep!), I'm thinking a laptop backpack might be the way to go. We're big fans of Speck smart phone cases, so I...
While I didn't personally experience infertility issues, I had close friends and family members who did, and I'm still amazed at how they handled all the challenges they faced, not to mention all the tracking, the doctors visits, and the expenses they endured to try...
I'm a big proponent of changing phone cases to match the season, so when summer rolls around, I always swap out my more stylish case for one that's a little more utilitarian. With beach and pool visits a daily occurrence, that means a waterproof case. While you won't...
Beyond cropping out background noise or scrolling through a few Instagram filters, I don't usually spend a ton of time messing around with my photos. But after downloading the new and free Prisma app for iOS this week, I've discovered how fun and easy it is to turn...