I tend to take an "if it's not broken, don't fix it" attitude when it comes to my gadgets. I'm perfectly happy with my plain old iPod, and really I figure if it's working well for me, then I don't exactly need the newest, prettiest model. But that doesn't mean I don't...
No Results Found
The page you requested could not be found. Try refining your search, or use the navigation above to locate the post.
Ask any parent for the name of the last movie they saw in a theater and you'll likely be met with a glazed look in their eyes while they wistfully ponder - and wrack their brains for - what that is. When conducting an informal survey of fellow moms, some answers I got...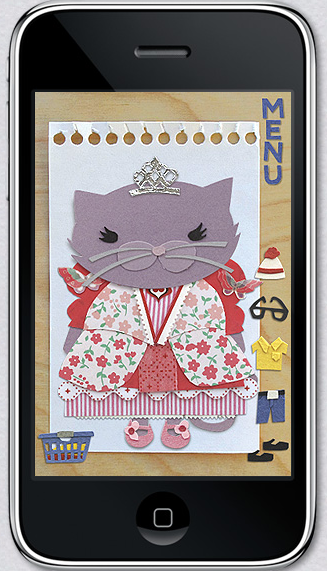 We don't recall that we've ever seen a reaction to an iPhone app as we did with the Paper Town Friends app that we recently posted at Cool Mom Picks. Comments! Downloads! Facebook "likes" galore!  And  I'm not surprised in the least. This sweet game is kind of like a...
I am dating myself here big time, but I grew up in the age of Space Invaders. Which predates the age of Asteroids. Which certainly predates the age of Donkey Kong. Heck, Mario was just a fetus with no facial hair at all back when we were jamming our thumbs into the...
"Hey Cool Mom Tech! Can you provide a recommendation for easy to use, readily compatible, high quality video cameras for less than $500? We bought one a few years ago but it takes a PhD to figure out how to edit the videos and even how to use it." - Ericka EI totally...
If you're anything like me, then the camera you generally reach for is the one that fits right in your back pocket - your phone. And while my camera phone definitely gets an "A" for convenience, it doesn't score as high when it comes to creativity. Let's face it -...
Bing and You're Done? Sure, if you just want to search for something. But you can also use Bing to win big bucks for your local K-12 school. Bing Education has introduced Our School Needs, a way for you to land some serious cash for a specific school need, and really,...
Whether you're into True Blood, Vampire Diaries, or Twilight--and I'll admit I adore all three--it's impossible to escape the world's ongoing fascination with all things dead and fangy. Whether you're a vampire fan, too, or you just want to send freaky Halloween...
I can't code my way out of a paper bag, but I figure that's why I have so many awesome friends who use their tech savvy to work amazing magic all over the internets. And I've got a pretty good hunch that they'd all appreciate this "You are the CSS to my HTML" shirt...
It's amazing how far baby gear has come in the last few years since I was spending way too much time virtually shopping for my online registry. Bouncy chairs no longer just...you know, bounce. Oh no. Now they are promoted as full-fledged baby entertainment systems. Is...
I blame the current state of our living room on my sigOth's addition to oh, pretty much anything with a controller and an on-off switch. In other words, the gaming addiction is killing us.The Wii controls are different than the PS3 remotes are different than the...
We tend to think of apps for kids as the bits of genius that keeps them occupied in the doctor's waiting room, maybe help them brush up on their 3 R's. But we're always looking for ones that get kids smarter about other stuff too. Like, say, food and healthy eating...
I have more problems managing my inbox flow than you can imagine. Seriously, you don't want to know how old some of the emails in my inbox are. (Okay, 4 years. Just in Gmail. My other account goes back to 2002.) So after much urging by kindred spirits on Twitter, and...