The first word that pops into my head after I hear "spring" is "cleaning," probably because three kids plus one dog equals a lot of cleaning at any time of the year. And with today being the first day of spring (yay!), my free app of the week pick is, BrightNest, a...
A lot of readers ask us about great math apps for kids. (Cut The Rope only counts sort of) I've found a great one that's equal parts science lesson and math course with a sprinkling of cool graphics thrown in for good measure. My kids are digging this brand new math...
Let's face it, most of our children think carrots grow in a refrigerated display case in a grocery store, so any chance to teach them about seeds, soil, sun and watering is a plus.My family and I are urban folk through and through, which means that my children's...
If you're like me, if you're plunking down cash for an app, you really want it to be worth it. So an app with four games in one has my name all over it. And when all four games are educational for the kids, my heart swoons. Smash Party is just that--an app with math,...
I can vaguely remember those new-mom days as a haze of me struggling to figure out how to juggle diapers, sleep schedules and pumping. The Glow Baby app (iOs and Android) simplifies all of that into one place, and it would have been great to have back then for me. But...
Whether your travels this year take you halfway across the world, to your favorite beachside resort a few hours away, or to the campground you've been visiting since the kids were toddlers, I've found an easy, beautiful, and free app for iOS that will help you...
We went crazy for the incredibly cool 3Doodler 3D-printing pen when we first saw it back in 2013, but it wasn't really a toy that our younger kids could safely use on their own. Until now. With the upcoming launch of 3Doodler Start, our kids can now get in on the...
Here are some of our favorite tech links from the web this week. We hope you enjoy them too.   For all you bike lovers, meet handleband. Netflix might pay you to travel and take Instagram photos. A smart jump rope. Cool! We spy a few tech gifts in the new Ultimate...
As much as I can hold my own on the dance floor, the stark reality is that I have about two moves I heavily rely on. (Ask anyone at any wedding I've ever been to). Despite my efforts to expand my moves repertoire, I think I have to relegate myself to the fact that...
I recently sat through a cooking demo press event at Panasonic HQ for the Panasonic High-Power ZX-1800 Blender, and was admittedly skeptical. (Hi, that's me with my arms folded across my chest.) First of all, I do not tend to think of Panasonic as makers...
This is a sponsored message from binj XS tablet   With all the features you'd want in a tablet plus a few more you might be wishing for, you'll want to check out the brand new binj XS Android tablet, which remarkably starts under $250. With similar features to popular...
At first glance, Neko Atsume: Kitty Collector may look like a cute cartoony app for young kids to waste a few minutes of their day. Yet, it's one of the few apps in my household that has the parents, teens, and my younger tween all hooked equally. And based on gushing...
Here are some of our favorite tech links from this week. Hope you enjoy them too!   This cool mom turned an old playroom into a super rad NES game room for her kids. How to write the perfect email. Or at least, one that will have the best chance of getting read. (via...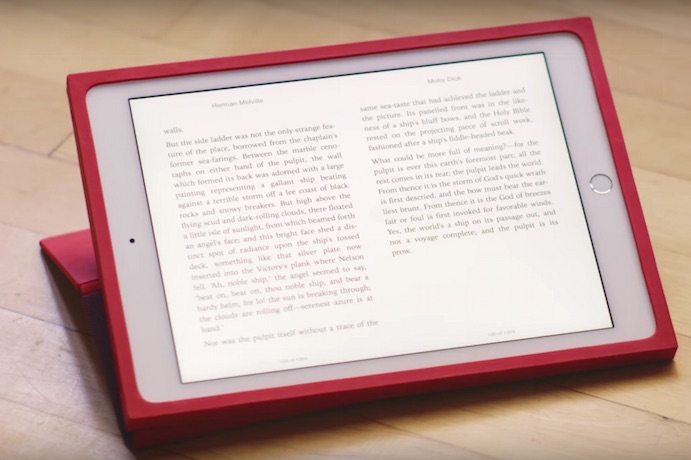 I just checked out Logitech's survey that reveals 56% of children are "frequently mishandling mobile devices." That's a nicer way of saying they're dropping them down the stairs, grabbing them from your hands and accidentally pushing them off counter tops. No surprise...
Today I cracked open my Facebook feed and was officially welcomed to the emojification of Facebook, with their new reaction system that gives you more options than mere "likes." For everyone who ever begged for a dislike button, the current solution takes a page from...
A couple of weeks ago, our friend Heather from the Rookie Moms discovered that her babysitter had been taking photos of her kids on SnapChat and she asked her Facebook friends what they would do about this. Now before you freak about sexting, SnapChat has pretty much...