We've only had our iPad for a week now, and already my homeschooled daughter and I are reaping the benefits thanks to so many of the cool, educational games we've discovered. Some of which, like Math Bingo, can be a fantastic addition to what can be a pretty one...
Trending right now. As in, this second.
Tech Tips & Tricks to Make Life (Way!) Easier.
No Results Found
The page you requested could not be found. Try refining your search, or use the navigation above to locate the post.
Even More Coolness. Enjoy!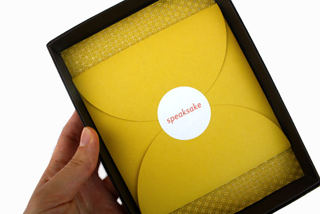 Previously posted on Cool Mom Picks Ever been the person in charge of a group gift, and discovered that special circle of purgatory that involves trying to contact large numbers of people and keep track of who's done what and who still needs to contribute? Yeah. Not...
Previously posted on Cool Mom Picks So it's become pretty clear that iPhone apps can be God's technological gift to parents wanting to avoid toddler meltdowns in restaurants and pediatrician offices. Some of my favorite apps for the younger set come courtesy of Duck...
When I found out Bugaboo had come out with a smartphone holder, my first thought was to roll my eyes. What, we can't stand the idea of being out of reach of our precious phones for the time it takes to fish it out of our jacket pockets in the park? But considering how...
I'm far from a photography expert, and admittedly, the only camera I use anymore is my iPhone.  While every now and then I get a great picture with it, I often feel bad that the only pictures of my kids are taken with the sub-par quality of a camera phone. That is,...
I know that there is no text or email worthy of taking my eyes off the road while driving, especially now that I'm carrying precious cargo in the back seat. But the urge is strong, oh so strong, to see what message has just popped up, and I'm such a good driver,...
Previously posted at Cool Mom Picks I shrieked with joy when friend of Cool Mom Picks and kids band The Jimmies lead singer Ashley Albert turned us onto her new collaborative project with Phoebe Jonas, Survival of the Hippest. And by hippest we mean techiest,...
With Animoto, you can create your very own free (free!) 30-second video and the results look, well, like you paid a pro. Here's how it works. Related: Splice is a cool video editing app that we're loving Just upload photos, add a few text slides, choose music (or...