With all the discussion here on Cool Mom Tech about the best e-readers (you sure are passionate about your e-readers!) you might have forgotten about the iPad, which does a pretty awesome job showcasing all sorts of cool books. If you are looking another reason to get...
Tips & Tricks to Make Life (Way!) Easier
No Results Found
The page you requested could not be found. Try refining your search, or use the navigation above to locate the post.
While there are some awesome kindie rock bands out there that we've featured both here and on Cool Mom Picks, there are plenty of awesome "adult" tunes out there that work just as well for our kids. Now that the Beatles are on iTunes (whoo!), I've pulled together a...
If you're not familiar with Readeez, and you have a child who's starting to read, then you're in for a treat. This series of adorably-designed videos are paired with songs, poems and written words to help kids associate letters with their accompanying sounds. And...
If you were lucky enough to score a Best Buy gift card from Santa, or just want to get a jump start on your New Year's resolutions, our co-founder Kristen, along with a Best Buy Geek Squad agent, can help you out. Check out this video in which she reveals all the...
With the holiday shopping rush now over, some of you lucky enough to be on Santa's nice list may be looking to buy some new technology with those new gift cards, or take advantage of the big after-Christmas sales. For you tablet coveters, one of the most exciting new...
This morning we read about the new bad gift exchange system patented by Amazon, and we had to ask ourselves: Best idea ever? Or the end of graciousness as we know it?CNN described it as "the nuclear option for gifts" - a kind of system that would allows you to flag...
Best Buy Wish List is a sponsored series in which we feature the things we're coveting at Best Buy--and then give away gift cards so you can buy them yourself.  Whee!Computers are pretty important gadgets to us bloggers. Imagine that. It's a sickness really--our...
If you woke up to snowmageddon this morning like we did (or more like a typical winter snowfall with a new 24 hour news cycle-friendly, alarmist name), your kids are probably begging you to get out there with them as soon as humanly possible. If they haven't...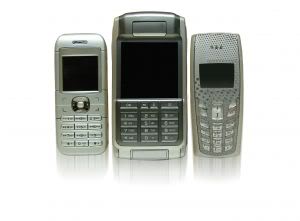 I have always been a gadget girl. When I got my Motorola Razr more than a decade ago, the "it" phone of the early 2000s mind you, I thought I was pretty hot stuff. But as with everything else, technology advances, and the once cutting-edge Razr is now the cell phone...
Here are some things we've liked reading around the web this week. We hope you will too. Our Co-Founder Liz Gumbinner offers up car travel tips for families on the CBS Early Show including a smart story app and some great kids CDs for download. Looking for a last...
If the holidays were super-good to you and you're a proud new owner of an iPad or iPhone, chances are that you're probably looking for a sleek new case to protect your sacred new tech toy. Well look no further--we've found a few gorgeous ones, and the brand just may...
From Liz, Kristen, Beth, Christina, and everyone at Cool Mom Tech, we wish you a peaceful, happy, wonderful day, filled with good family, good food, and hopefully not too many plastic clamshell packs to have to pry open. And thanks to all of you for helping to make...
Before the kids go to bed and Santa's elves get busy wrapping gifts, we spend Christmas Eve drinking egg nog, playing games, and watching movies with the kids. But now that we have the iPad, we'll probably add a round or two of a digital board game into the mix. The...