Having always been a gadget girl, I remember experiencing sheer joy in getting my first business-oriented electronic device - a Palm Pilot. The black and white pixilated screen, the cradle you'd rest it in every night to sync, and who could forget the stylus pen. It...
Tips & Tricks to Make Life (Way!) Easier
No Results Found
The page you requested could not be found. Try refining your search, or use the navigation above to locate the post.
Our cast of characters here at Cool Mom Tech wish you and your family a sugary-sweet and not-too-scary Halloween!. And thanks for making our first few weeks anything but frightful.Let's just say, if you came to our door, we'd give you only the full-size candy bars....
It's nearly Halloween, and we think moms deserve a little treat of their own. Subscribing to the new Cool Mom Tech newsletter is the perfect indulgence. In fact, signing up is easier than swiping all the Smarties from your kid's pillowcase, plus you won't have to hear...
This week I had the incredible privilege of attending the Google Creative Sandbox party, an event set up to show people what's new and cool in Google's world these days. Let's just say if this is what Big Brother looks like, he's dapper.Most exciting to me as a parent...
Yesterday, our Editor-in-Chief Liz Gumbinner, along with GeekDad editor Ken Denmead, shared some fabulous ways to make your Halloween high tech with ABCNews.com.Unfortunately, we're not talking about a mechanical arm to give out your candy, or a way to suck all the...
If you have SIRIUS XM, you know it's not just about 80's music and 47 channels of sports. Or at least it's not this Saturday, when you can even tune in for some heavy-duty female empowerment. On October 30, SIRIUS XM will broadcast key speeches and interviews from The...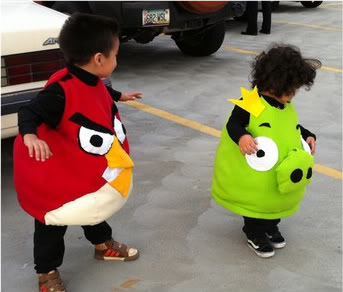 Here are some things we've liked reading around the web this week. We hope you will too.The hottest get-up for Halloween this year? Either Snooki...or Angry Birds costume.The NY Times talks about toddlers and iphones. This one brings out some strong opinions!Unplgged...
Having spent the greater part of my adult life being mocked for being slightly -- okay totally, pathologically germ phobic, I have to say the new VIOlight cell phone sanitizer has me feeling pretty vindicated. Just today I read that one's cell phone screen has 18...
Whether you live far away from family or have a traveling spouse (or travel a lot yourself), technology is a fantastic way to make everyone seem closer than they really are. Today over at CafeMom's The Stir, Cool Mom Tech COO Kristen Chase offers her two favorite tech...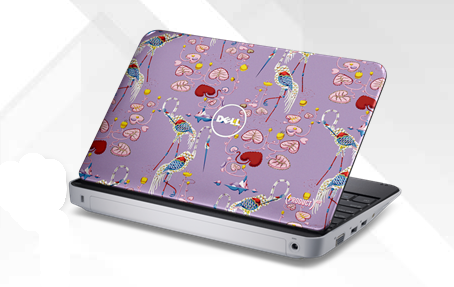 I still remember the days that I thought a silver MacBook was a thing of the future. Amazing how today, laptops are reflections of our personal style and there are so many ways to get them looking cool--whatever your definition of cool may be.If you haven't checked...
By all accounts, geek is chic, and if there's any doubt then just poke around Etsy these days and see how technology is inspiring design and fashion. Case in point: the handmade felt badges from Sunflower Express. These one-inch wide  handmade felt social media pins...
This past week, Editor-in-Chief Liz Gumbinner talked to the NY Post about iPads as toddler babysitters, one of the hot topics in the parenting world these days. Computer World has even nominated the iPad as the children's toy of the year.Where do you stand on children...
Even though I own and love my Canon Rebel XLR, I tend to only rely on my iPhone and save the fancy camera for special occasions. It's mostly because, well, I just don't have the room in my bag. Besides, the last thing I need is for my precious to get covered in snack...