Hey Apple Store, I've got a bone to pick with you. I was browsing through your laptop cases at your 14th Street store and let's just say I, and the two other women staring blankly at the unimpressive display, left empty-handed. If you wouldn't mind stocking a few that...
The Best of the Best Educational Apps
No Results Found
The page you requested could not be found. Try refining your search, or use the navigation above to locate the post.
I know that there is no text or email worthy of taking my eyes off the road while driving, especially now that I'm carrying precious cargo in the back seat. But the urge is strong, oh so strong, to see what message has just popped up, and I'm such a good driver,...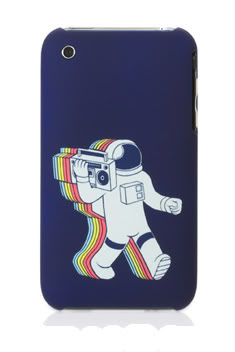 Previously seen on Cool Mom PicksI could count the many ways in which I am completely obsessed with  Threadless, the original crowdsourcing art-to-product site, but who has that kind of time? But with this, their latest, my life may just be complete--Threadless has...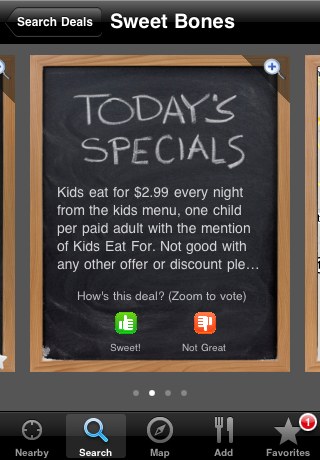 Previously seen on Cool Mom PicksYeah, sometimes we want to hit our favorite restaurant and the kids can nibble off our plates or make do with -- gasp! -- adult food. But other times we're faced with the realities of a tight budget and wanting to keep the peace. With...
Previously posted at Cool Mom PicksI shrieked with joy when friend of Cool Mom Picks and kids band The Jimmies lead singer Ashley Albert turned us onto her new collaborative project with Phoebe Jonas, Survival of the Hippest. And by hippest we mean techiest, geekiest,...
Originally posted on Cool Mom PicksWhen I think back to my pregnancies, my first thought isn't of the miracle of life or even the swollen feet and the heartburn. No, when I remember those days, my mind immediately goes to one place: The bathroom. With each child, I...
Originally posted on Cool Mom PicksI am a Photoshop spaz, so I love finding programs that let me do cool things with my photos with little to no mental anguish. It's not just a great tool as a blogger, it's cool when I'm uploading them into e-invitations or videos or...
Previously posted on Cool Mom PicksWe're always on the look out for the perfect Father's Day gift, or heck, any occasion gift for the men in our lives who are often hard to shop for. And selfishly, we kind of like gifts that we can get some use out of too.If you've...
Not to brag, but for a non-geeky girl I know my way around a computer.  I'm not even afraid to dive into code. But where it comes to video editing, I'm a complete dolt.So when I created my very own free (free!) 30-second video at animoto, I was astonished at the...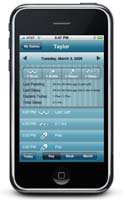 Previously posted on Cool Mom PicksThe quip, there's an app for that has become completely cliche, but Baby Brain has gone and proven it again. And new moms will want to sit up and take note.They've created the ultimate iPhone app for tracking baby's vital stats and...