Looking for holiday gifts for the little Keith Richards wannabes in my family can be tough. MP3 player, check. Guitar Hero, check. But now there's one thing I know they don't have. And I may regret having found it. Think Geek has a Electric Rock Guitar shirt that lets...
Tips & Tricks to Make Life (Way!) Easier
No Results Found
The page you requested could not be found. Try refining your search, or use the navigation above to locate the post.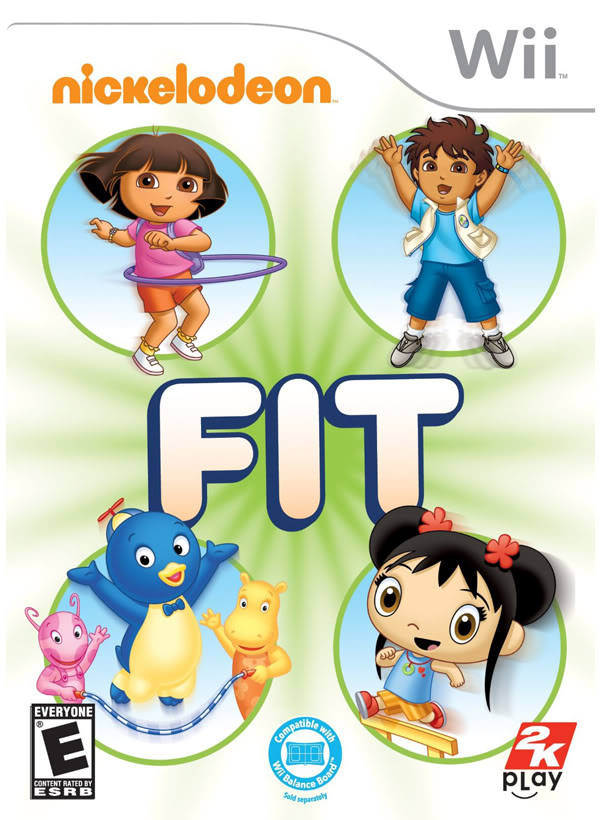 I've said it before: I'm not usually a big fan of small children playing video games. But I make an exception when they've got some educational value and they get kids moving. I'm pleased to see that Nickelodeon and Nintendo have teamed up to do those very things with...
Because I'm really not a fan of snowman sweaters, light-up earrings, and all that holiday jazz, apparently some people think I'm an Ebenezer Scrooge. I say it's because I've yet to find the right festive accessory. That is, until I spotted the holiday CandyShell cases...
Not to toot my own horn, but honestly, sometimes I'm amazed at the wealth of information I'm able to contain in my head--and access at a moment's notice. Kids' birthdays, kids' friends' birthdays, my friends' birthdays, my friends' kids' birthdays, anniversaries,...
If ever I needed a reason to buy new boots, Wellies has just given me one with their soon to be released Orange Power Wellies that uses the heat from your feet to charge your cellphone.No, seriously. The cool designers at Wellies and the renewable energy experts...
One of my family's favorite Hanukkah traditions is a rousing game of Dreidel. (I swear, I'm not just in it for the chocolate gelt!) Each year, we search for the perfect dreidel that spins just right, and we've ended up with quite a collection. But I have to say, my...
Here are some things we've liked reading around the web this week. We hope you will too. First, have you checked out the 2010 Cool Mom Picks holiday gift guide yet? With more than 120 gift ideas, nearly all available online, checking off that holiday list is easier...
I am surely dating myself here when I confess that I had me one impressive collection of slap bracelets circa 1989. They were about a buck each at CVS as I recall, and it was nearly as savvy an allowance expense as four games of Donkey Kong or a few cans of New Coke....
I might be aging myself here, but remember when only professional photographers had professional cameras? Now it seems that every other house has a professional level camera, even if most people don't know how to get the most out of them.Enter the fabulous new book...
My kids are already clamoring over all the toy catalogs that have been coming in the mail, looking wide-eyed page by page at the potential holiday bounty. They're still on the young side to be begging for an electronic device, but portable media players of any kind...
My husband and I are complete opposites in a lot of ways, but especially when it comes to keeping and tossing. Me being the tosser. I do a monthly purge of my closet whereas he holds onto almost everything, somehow rationalizing that he will, once again, use it or...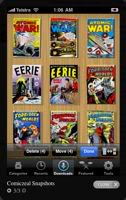 I had a boyfriend in college who had boxes upon boxes of his "favorite" comic books. (Which ones were his favorites? All of them!) I found it a little weird, but hey, collectors are kind of different, right?Well, now I have a son who wants to collect comic books. I...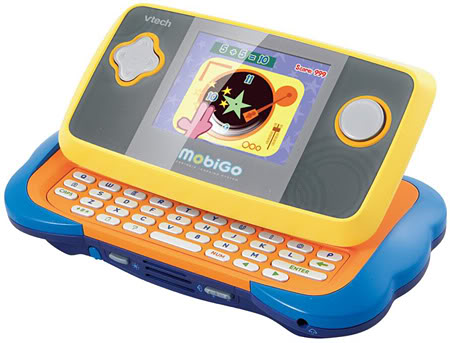 My near 4 year-old son has been eying my oldest's Nintendo DS for awhile now, but he's just not quite old enough to do anything but ask us to help him play a game. Sort of defeats the point of having it. But since the brand new MobiGo from VTech arrived in our house,...