Here are some things we've liked reading around the web this week. We hope you will too. First, have you checked out the 2010 Cool Mom Picks holiday gift guide yet? With more than 120 gift ideas, nearly all available online, checking off that holiday list is easier...
Tips & Tricks to Make Life (Way!) Easier
No Results Found
The page you requested could not be found. Try refining your search, or use the navigation above to locate the post.
These days, trying to find the perfect politically correct design for holiday gift wrap can be overwhelming. Not every one of my friends and  family members enjoy every symbol of every holiday. The Think Geek website helped me find a truly agnostic paper however. The...
I am almost ashamed to admit the number laptop cords I've gone through over the last few years, but suffice it to say I'm on the lookout for better options. What's really cool is those cords may be obsolete sometime soon. Especially with innovations like solar laptop...
As the holidays approach, in my head I hear happy voices emanating from from my digital camera. These yet to be uploaded digital pictures from December 2009 holidays are calling my name and the chorus they sing is download me!Last year, Cool Mom Picks discussed the...
Ever tried to go clothes shopping for yourself with kid(s) in tow? Between toting a toddler while carrying unwieldy hangers, and then attempting to catch a mannequin in mid-air because your little one has pulled its skirt down therefore making it fall over (yes, it...
Having always been a gadget girl, I remember experiencing sheer joy in getting my first business-oriented electronic device - a Palm Pilot. The black and white pixilated screen, the cradle you'd rest it in every night to sync, and who could forget the stylus pen. It...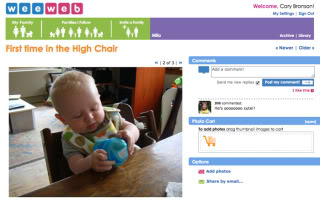 Suffice it to say that baby record keeping is not my forte. With four kids to keep track of, I figure it's pretty good if I can remember their birth dates, let alone remind myself to record their first tooth or smile. But thanks to the new features at Wee Web, I'm...
For the past few months, my kids have been obsessed with an app that has them yelling, singing and -- yes -- screaming at a cat who then repeats everything back to them in his own weird voice. Harmless fun but no redeeming educational value. Or so I thought.Then, at...
I fondly remember the little plastic radio that sat on my great-grandmother's shelf, buzzing and humming while she baked. I don't remember any actual music or discussion, mind you-- just an annoying buzz. But the useless thing sure was adorable, even covered with...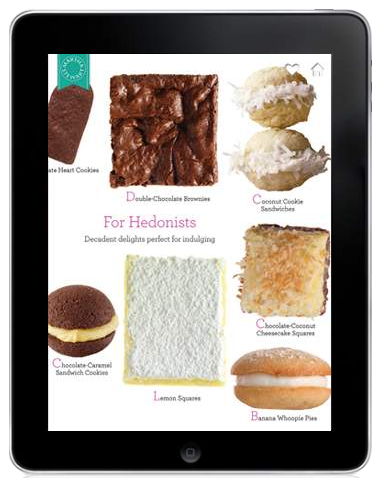 Here are some things we've liked reading around the web this week. We hope you will too.On Cool Mom Picks, we introduce Martha Stewart's first app. It's awesome - provided you like cookies. (Who doesn't like cookies!)On Rookie Moms, great tips for photoshopping your...
It always amazes me when my 5-year-old son stops me as I throw away the teeniest tiniest piece of plastic - literally a twist-tie - and tells me I need to recycle it. We're raising our kids to be little environmentalists and the level of awareness they can have at...
We know different parents have different feelings about gaming. But personally, we don't think it's gaming that make kids inactive. Inactivity makes kids inactive. So we like that increasingly more games, especially for older kids are getting families off our butts...
I know all the tricks that are supposed to help you remember people's names: Say it within 10 seconds of meeting someone, come up with a mnemonic, or what I most often resort to, never, ever use their name in conversation.Well here's one more trick: A new iPhone app...