Save yourself from the Black Friday madness, mamas, and check out our first ever Cool Mom Tech Holiday Gift Guide while you enjoy your third round of Thanksgiving leftovers.We've rounded up over 75 cool tech-fabulous gifts for all ages, plus a slew of fantastic...
Tips & Tricks to Make Life (Way!) Easier
No Results Found
The page you requested could not be found. Try refining your search, or use the navigation above to locate the post.
One of my family's favorite Hanukkah traditions is a rousing game of Dreidel. (I swear, I'm not just in it for the chocolate gelt!) Each year, we search for the perfect dreidel that spins just right, and we've ended up with quite a collection. But I have to say, my...
Here are some things we've liked reading around the web this week. We hope you will too. First, have you checked out the 2010 Cool Mom Picks holiday gift guide yet? With more than 120 gift ideas, nearly all available online, checking off that holiday list is easier...
I am surely dating myself here when I confess that I had me one impressive collection of slap bracelets circa 1989. They were about a buck each at CVS as I recall, and it was nearly as savvy an allowance expense as four games of Donkey Kong or a few cans of New Coke....
I might be aging myself here, but remember when only professional photographers had professional cameras? Now it seems that every other house has a professional level camera, even if most people don't know how to get the most out of them.Enter the fabulous new book...
My kids are already clamoring over all the toy catalogs that have been coming in the mail, looking wide-eyed page by page at the potential holiday bounty. They're still on the young side to be begging for an electronic device, but portable media players of any kind...
My husband and I are complete opposites in a lot of ways, but especially when it comes to keeping and tossing. Me being the tosser. I do a monthly purge of my closet whereas he holds onto almost everything, somehow rationalizing that he will, once again, use it or...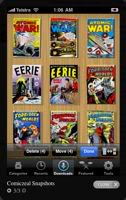 I had a boyfriend in college who had boxes upon boxes of his "favorite" comic books. (Which ones were his favorites? All of them!) I found it a little weird, but hey, collectors are kind of different, right?Well, now I have a son who wants to collect comic books. I...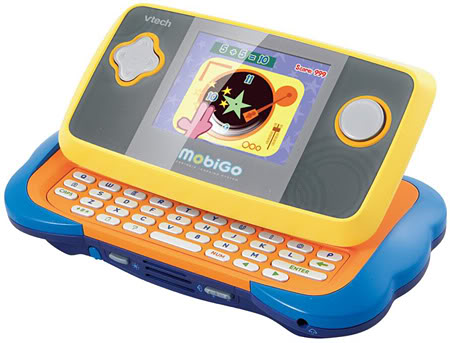 My near 4 year-old son has been eying my oldest's Nintendo DS for awhile now, but he's just not quite old enough to do anything but ask us to help him play a game. Sort of defeats the point of having it. But since the brand new MobiGo from VTech arrived in our house,...
We're so thrilled to be part of the launch of the brand new Windows Phone which is helping people, including moms like us, do more with less.     We here at Cool Mom Tech live by the technology of online shopping. (Boy, do our credit cards know that.) But thankfully,...
My son is really into music and I can usually hear it blasting from his room, but the other day I was screaming and screaming...I mean requesting that he make his presence known.No response. I swung open his door and there he was, rocking out with his iPod, headphones...
Here are some things we've liked reading around the web this week. We hope you will too.Mashable has a very cool piece on 10 tips for taking perfect iPhone pictures, each from professional photographers. On Time, the 50 Best Inventions of 2010. Number one is no...
Every year I've done my best to purchase items that are on our teachers' classroom wish list that are sent home in the kids' folders or in the class newsletter. But it's hard to know what's already been purchased and if there are any other items that they might want...