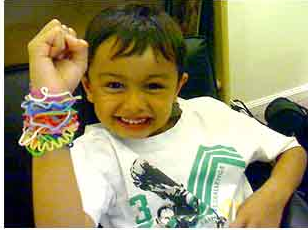 Well, it was only a matter of time before our favorite landfill-embellishing cheapo kid pleaser made the licensing rounds. Any day now I expect Silly Bandz bedding, Silly Bandz bike accessories, and a Silly Bandz animated series on Nick Jr. featuring the made-for-TV...
Tips & Tricks to Make Life (Way!) Easier
No Results Found
The page you requested could not be found. Try refining your search, or use the navigation above to locate the post.
As my oldest reaches the age where she can read and potentially search the web on her own, I'm much more vigilant about privacy and safety online than I ever was before. Combine that with the growing use of social media outlets like Twitter and Facebook to share...
I tend to take an "if it's not broken, don't fix it" attitude when it comes to my gadgets. I'm perfectly happy with my plain old iPod, and really I figure if it's working well for me, then I don't exactly need the newest, prettiest model. But that doesn't mean I don't...
Here are some things we've liked reading around the web this week. We hope you will too. At Cafe Mom, our editor Kristen Chase shares 3 stylish laptop bags that could pass as purses. On Cool Mom Picks, how tech is bringing new life to family game night with a...
For some time now, I have been looking for software to help my sixth grader organize his thoughts while writing school essays. I recently complained to a friend that dictation software didn't work well with my son's tween voice. Basically, it was producing written...
I've definitely raised an eyebrow when I've seen what looks like someone talking to themselves at a restaurant, only to notice some giant bluetooth headset stuck in their ear. But with "hands-free" being the only legal option in many states for car cellphone usage,...
To say my girls are obsessed with the range of cake, cupcake, Jell-O mold, and cookie making/decorating iPhone apps out there is an understatement. It's like the EZ-Bake Ovens of the smartphone era: So fun for kids, it doesn't even matter whether they eat the results...
I'm one of those moms who could reallllly use one of those purse organizers and would get one then never actually use it; mostly because they contain a set number of pockets of specific sizes, which just doesn't fly for this free spirit. (That's code for "woman who...
The klutz that I am, a camera strap is an absolute must-have, particularly when it comes to my extra special fancy DSLR. However, I'm not so keen on being an advertisement for it, and I've been scouring Etsy to find something a little cooler. The unique upcycled...
I am buying a new cell, but can't decide between an iPhone 4 or a Android phone. What cell is best? -SarahOoh, fun purchase, Sarah! Picking between the iPhone and the Droid can be a difficult decision - sort of like choosing between your own family and your in-laws at...
Here are some things we've liked reading around the web this week. We hope you will too. Home office furniture from Milan to drool over (Unplggd)Foodie meets techie with a cutting board just for Apple fans, via Steamy KitchenWhy social media is reinventing activism: A...
While I have mastered the skill of tossing a cheese stick to the back of the minivan without looking, hitting a screaming child's outstretched hand like a quarterback throwing a touchdown pass, I am still challenged to find the right hands-free cell phone calling...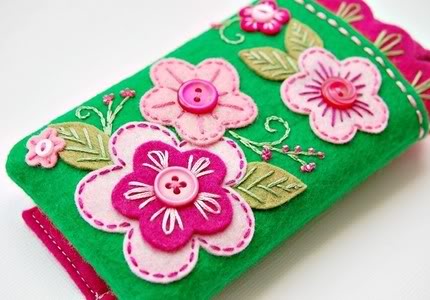 I tend to think of the Apple store when I'm in need of a new iPhone case. But duh. I should be thinking about Etsy. Because when you search for iPhone cases, you find something as fabulous as this. We first discovered these fabulous handmade iPhone/Droid covers (or...