After hours of coaxing without success, I gave up begging my 7 year-old sons to practice math drills on a worksheet and I headed to my iPad. I knew there must be a math app that played like a video game to keep him engaged. And wouldn't you know it, I found it. Math...
Tips & Tricks to Make Life (Way!) Easier
No Results Found
The page you requested could not be found. Try refining your search, or use the navigation above to locate the post.
I know all the tricks that are supposed to help you remember people's names: Say it within 10 seconds of meeting someone, come up with a mnemonic, or what I most often resort to, never, ever use their name in conversation.Well here's one more trick: A new iPhone app...
Not sure if it is procrastination or truth, but my tween son says he can hear his younger brothers' voices through the walls. Their bedrooms do share a wall, so I tend to think he has a point. To eliminate this loud distraction--or at minimum the excuse--while he...
We know moms can change the world when we put our minds to it--so we can certainly change an election. But first, we have to show up! If you're not sure where to vote, check out Google Vote at http://maps.google.com/vote. Alternately, just type "polling place" into...
Halloween is just barely behind us which means at Cool Mom Tech, we're already on the lookout for the most fabulous holiday gifts for the tech-inclined. Of course we're not limiting the search to the electronics department of major stores; not when there are so many...
Imagine...you put the kids to bed, pour some wine and watch the movie of your choice without having to listen to the guy behind you smack his lips on Sour Patch Kids. The line between TV and PC is becoming blurred and the newest gadgets and services aim to make each...
Our cast of characters here at Cool Mom Tech wish you and your family a sugary-sweet and not-too-scary Halloween!. And thanks for making our first few weeks anything but frightful.Let's just say, if you came to our door, we'd give you only the full-size candy bars....
It's nearly Halloween, and we think moms deserve a little treat of their own. Subscribing to the new Cool Mom Tech newsletter is the perfect indulgence. In fact, signing up is easier than swiping all the Smarties from your kid's pillowcase, plus you won't have to hear...
This week I had the incredible privilege of attending the Google Creative Sandbox party, an event set up to show people what's new and cool in Google's world these days. Let's just say if this is what Big Brother looks like, he's dapper.Most exciting to me as a parent...
Yesterday, our Editor-in-Chief Liz Gumbinner, along with GeekDad editor Ken Denmead, shared some fabulous ways to make your Halloween high tech with ABCNews.com.Unfortunately, we're not talking about a mechanical arm to give out your candy, or a way to suck all the...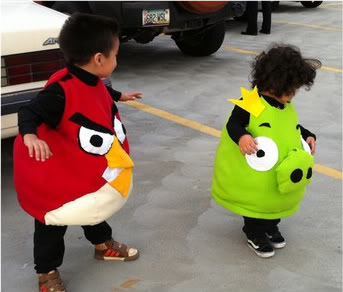 Here are some things we've liked reading around the web this week. We hope you will too.The hottest get-up for Halloween this year? Either Snooki...or Angry Birds costume.The NY Times talks about toddlers and iphones. This one brings out some strong opinions!Unplgged...
If you have SIRIUS XM, you know it's not just about 80's music and 47 channels of sports. Or at least it's not this Saturday, when you can even tune in for some heavy-duty female empowerment. On October 30, SIRIUS XM will broadcast key speeches and interviews from The...
Having spent the greater part of my adult life being mocked for being slightly -- okay totally, pathologically germ phobic, I have to say the new VIOlight cell phone sanitizer has me feeling pretty vindicated. Just today I read that one's cell phone screen has 18...