I've spent who knows how long trying to track down cool kids sheets for my daughter who, unlike her older sister, could care less about princesses, fairies, and Dora offerings. Secretly (or not too secretly), that makes me verrrry happy. But it also makes it a little...
Tech Tips & Tricks to Make Life (Way!) Easier
No Results Found
The page you requested could not be found. Try refining your search, or use the navigation above to locate the post.
As a mom with 3 kids (and a whole lot of technology), I am always looking for ways to tame my skyrocketing home utility bills. So I was interested when I saw that Current Cost added a new monitor to their line-up which not only allows people to identify energy usage...
Here are some things we've liked reading around the web this week. We hope you will too. Attention latte addicts: You can now pay for your Starbucks with your mobile phone. Blackberry owners, you're in too. At Techlicious, great tips for taking better photos with your...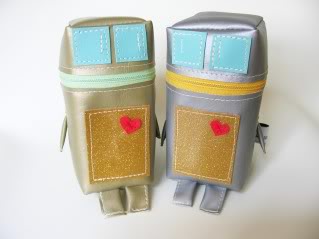 Back when I was a Jetsons-loving adolescent, I used to think how cool it'd be in the year 2000 when we'd all have our own robots who followed us around and carried our stuff for us. So, it's 2011, and I was wondering where my robot dreams had gone when I stumbled upon...
Back in the day, there were two choices for your camera bag: black faux leather or the padded canvas cube meant to hold a $5000 pro camera and lenses. I had to nestle my tiny point-and-shoot in a bed of socks to keep it from rattling around next to all the film...
A little birdie tells me that you might be a good person to ask for educational and child-friendly apps. I'm helping my boss sort out his iPhone and he has a four year old girl. I have a list that includes Cookie Doodle, Cut the Rope, Drawing Pad, Bloom and Angelina...
It's not often that I come across a kid's app that is educational, artistic and fun, all in one. For real. As much as I enjoy a funny app with a cat who repeats everything you say, or an app that's simply a whoopee cushion (always a hit with the kids), there's...
This week, a study by a tech company called AVG implies that "kids are learning tech skills before life skills"--with examples like the ability to use a mouse over the ability to tie a pair of shoes. You can read about it in a good ABC News story about kids mastering...
What do Justin Bieber, Glee, iPad, and bankruptcy have in common? They were all the top Google searches between 2005 and 2010. And you can sit on them. Thanks to Etsy store Elasticco, you can now order your own Google pillow showcasing the top Google searches from the...
As nice as paper cards can look, do people still pick up the phone to RSVP anymore? Not in my world, which definitely is a downer when I've invited 50 people to a big event. Now, there is a company that is figuring out a way to marry the convenience of technology with...
We're gearing up for our annual family vacation, and instead of loading down our bag with bunch of books for the plane ride and bedtime, I've been loading them up electronically on my iPad. But with so many different options out there, I decided to give the three most...
If our Twitter streams are any indication, moms around the country are about at their wits' ends with winter storms, snow days, and kids stuck indoors. For you Playstation PS3 fans, the PlayStation Move games can offer fun indoor alternatives and help get the family...
For the last few years, I've read my favorite blogs and websites on Bloglines, a free service that organizes all your feeds in one handy place. Since it was taken over and revamped by Merchant Circle, I just haven't had the time or the energy to re-enter all my blogs....