I admit, my decorating skills are limited, and I'm always worried about painting a room only to discover I really don't like it, so I was intrigued to hear about Modsy, a website that uses your input and photos to help transform a room in your home into something...
The Best of the Best Educational Apps
When it comes to teaching my kids history, I'll use anything I can get my hands on, from Crash Course and Brain Pop videos, to cool apps like History Here that help us learn the history of places we visit. And now I've found a lighthearted yet smart app called...
Here I was, thinking I was so excited to have my kids back in school, but I totally forgot one thing: homework. Drilling your kids on their math facts is the most fun ever, right? Ugh. Well, if you have the amazingly inventive Osmo for iPad, your kids will be able to...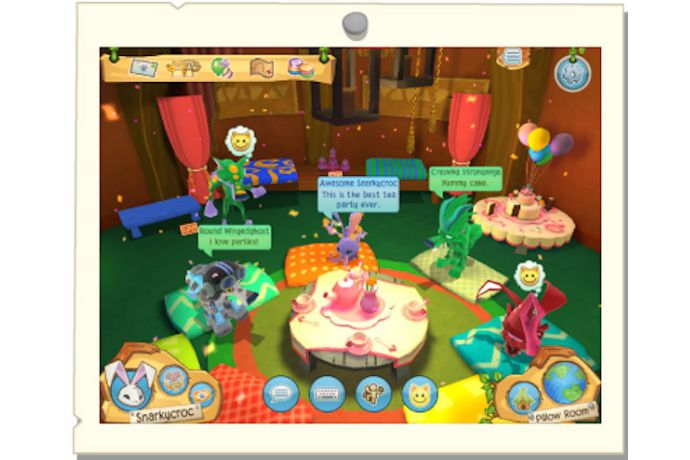 Warning: It's a jungle out there. No, really. There's a crazy, colorful jungle filled with wild animals and plants for kids to explore, and it's right there on your smart device. Since we always love the kinds of educational apps that kids can't put down, we're really...
Does this situation sound familiar, parents? You're trying to get in touch with your tween or teen, but they're ignoring your texts because they're busy playing games on their phone, which also happens to be set on silent. Well, that's what was happening with dad Nick...
Gaming has taken over the world -- or at least our kids' brains, same as it did when we were kids (ahem). But what our kids have that we didn't have back in the day is such an amazing collection of cool gamer school supplies. Whether they're into classics like Pokemon...
Here are some of the coolest tech links from around the web. We hope you enjoy them as much as we do.   New Android emoji from the new Oreo OS! The mermaid is killing us. Amazing solar eclipse photographs captured Monday. Ready for the next one? Bookmark the paths of...
Since more and more upper and middle schools are requiring laptops or iPads in the classroom, we wanted to take a look at the best laptop bags for kids. Our requirements: They have to offer good support for our kids backs with all that heavy tech in there,  and enough...
With the new school year upon us, it's always good to have a list of some truly awesome math apps in our back pockets (or really, on our tablets and phones) to help sharpen our kids' numbers skills. So up next in our 2017 back to school tech guide,  we've put together...
Although I still have a few years to get used to the idea of my kids driving, I'm wavering somewhere between clutching-my-chest terrified and pop-the-champagne excited that I no longer have to be their personal Uber driver anymore. But some recent developments in car...
We're kicking off our 2017 Back to School Tech Guide with some of the very best reading apps for kids and whether your kids are just beginning to string together letters to make words or they're tearing their way through Harry Potter for the eighth time, we're hoping...
I'm packing up my family of six up for our exciting vacation to Hawaii (squee!), and like most parents, I'm making my tech list and checking it twice. Do we really need to bring a laptop (the answer here is NO!)? Inspired by Brian Chen's piece at the New York Times...
In honor of the total solar eclipse hitting our skies on August 21 (that's Monday!), the United States Postal Service has launched Total Eclipse of the Sun stamps. But the extra cool part? They actually change color. For real. Related: Everything you need to know...
Here are some of our favorite tech links from around the web. We hope you enjoy them as much as we did. We are so excited for the solar eclipse! Here are some activities to get pumped up before the eclipse. NASA plans to run experiments with old bomber planes during...
We're counting down the days to the total solar eclipse that we'll be experiencing on Monday, August 21. In case you haven't heard about it (what?), or might have missed all the helpful information we've been posting here on Cool Mom Tech, we've rounded up all our...
This is a sponsored message from Wemo Mini It's amazing how technology can simplify the lives of parents, especially with one of the busiest times of year upon us. And that's exactly the case with the Wemo Mini, an affordable little plug that instantly turns your...