Whether you forgot to grab a Valentine's Day card for the kids (or to the grandparents "from" the kids?), have a Galentine pal who would love to her from you today, or are thinking about sending a sexy "shape of things to come" message (ahem) to your sweetheart before...
The Best of the Best Educational Apps
For those of you with budding scientists at home, the Lab4U app collection lets kids conduct real science experiments with just their phone. No WIFI required! The collection currently features two apps, Lab4Physics app and Lab4Chemistry, both of which use the sensors...
Well this is cool, parents! Khan Academy is partnering with Disney and Pixar to offer free online classes in storytelling for kids of all ages to show them how STEM helps make movies. The initiative is called Pixar in a Box, and we're pretty sure it's going to get...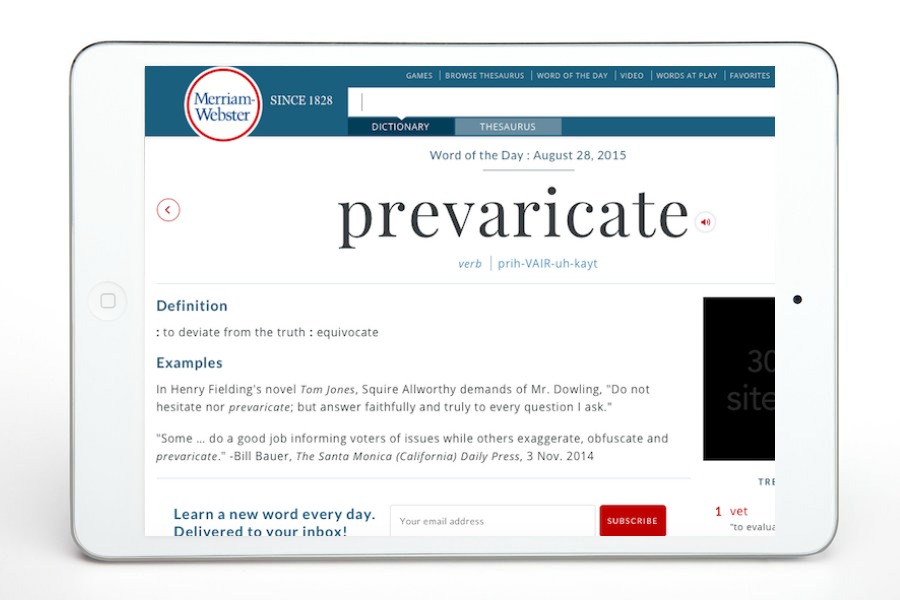 We're getting a good laugh out of the Merriam-Webster Twitter account, and don't we all need a good laugh, lately? If you're not following them, you should. Also, may we suggest downloading the free Merriam-Webster dictionary app? Sure, it's the most respected source...
Last year, I fell in love with the A Color Story app for photo editing, and named it my cool pick of the week on our Spawned podcast. Just this weekend, they launched A Design Kit, their equally fun, friendly, and really wonderful app this time for design. Especially...
If you've been concerned about the amount of screen time your teens might be consuming, you've actually got some cause. According to a new study, teens who spent more time on their devices were less happy than those who invested more time in other non-screen related...
Because if you're saving money, you don't want to start by spending on another app.
We always love looking for the most fun, geeky Valentine's Day cards every year. After all, some of our favorite valentines are geeks!.  Whether they're our kids or our sweethearts, we've put together some awesome geeky Valentine's Day cards for those gamers, coders,...
Here are some of our favorite tech links from around the web. We hope you enjoy them as much as we did. Don't forget that the super blue blood moon is coming January 31st! [Photo by Noah Silliman on Unsplash] Plus here are some meteor showers to look out for in 2018....
Ever since I switched to the headphone jack-less iPhone, I rarely ever use earbuds because I cannot keep Bluetooth earbuds charged. And please don't ask me where I put the attachment that converts headphones to lightning. That is why I figured I might be the perfect...
Considering Disney has had their own wait time line trackers for years now, and now, thanks to my favorite travel app TripIt, you'll be able to track real-time security wait times at the airport. It's a feature now available to Pro subscribers and it will...
One of my biggest new year's resolutions is to stay organized, and getting my meals planned is key. Because the hardest part of cooking for me -- other than the kids pulling on my shirt or asking me to help them put together their 1,487-piece LEGO set right now -- is...
Our Google Home can do all sorts of helpful things, and now it can read to us. That's because Google launched audiobooks, which you can use on iOS, Android, the web, and yes, your Google Home. Related: This app lets you borrow library books on your tablet. For free....
Since CES 2018, we've been featuring our favorite tech picks for parents and I'd be remiss if I didn't share the incredible new high-tech baby monitors that I got a chance to check out. While there are certainly a lot more that we'll be trying out ourselves over the...
One of the big stand-outs for us at CES 2018 had to be the Quartz self-cleaning water bottle. Yes, you read that correctly. No scrubbing required. Related: How this smart water bottle helped me drink more water Using a UVC light, the BPA and pthalate-free Quartz...
Here are some of our favorite tech links from around the web. We hope you enjoy them as much as we did. Star Wars and Louis Vuitton together? Yes, please! We found your next family trip: Check out this real-life Mario Kart. Nintendo goes low-tech with high-tech...