If you're a regular Cool Mom Tech reader, then you know we love STEM-oriented toys for children, especially if they're so fun and challenging that kids don't notice they're educational, like the new Electric Motors Catalyst box. Unlike some of the kits and...
The Best of the Best Educational Apps
The Sesame Workshop just always gets it right, striking a wonderful balance between education and entertainment while keeping it family-friendly. So I've been eager to check out Sesame Street S'More, the new interactive digital magazine Sesame Street app for iPad that...
Although I don't currently have any kids in the learning their ABCs' stage of childhood, I can appreciate a really high quality alphabet app for kids that teaches it well, especially because there are so many out there that aren't great. (Trust us, we've seen lots.)...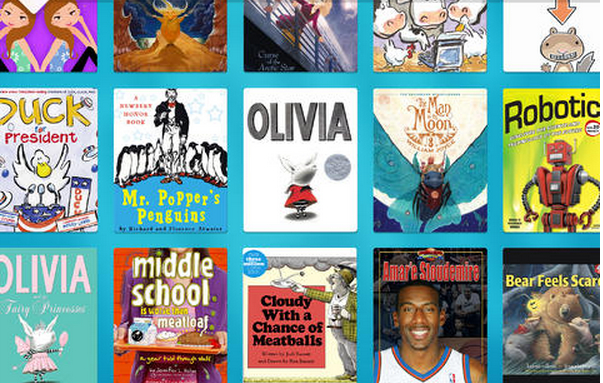 If your kid is an avid reader—as in, he finishes his library books before he even gets them home from school—you may want to check out the Epic app, a new ebook subscription for kids in one handy app that that offers all-you-can-read selections for a low monthly fee....
I love a hilarious pet video as much as the next person, but when my Facebook and Twitter start overflowing with video recipes, news clips, and ads that play automatically, it gets a little draining. For me and my cell phone data plan. But it turns out you can easily...
For the last week, I have wanted to put together a list of the best science accounts on Twitter focusing in particular on climate and the environment. But wow, there are so many good ones, that it's like I couldn't stop. In fact, there's no way I could have listed...
These days, you can make as much of a fashion statement with your iPhone as you can with your clothes and accessories. Case in point: these new Liquid Glitter iPhone cases at Casetify, which are a special Valentine's Day treat for the tech lover in your life. Let me...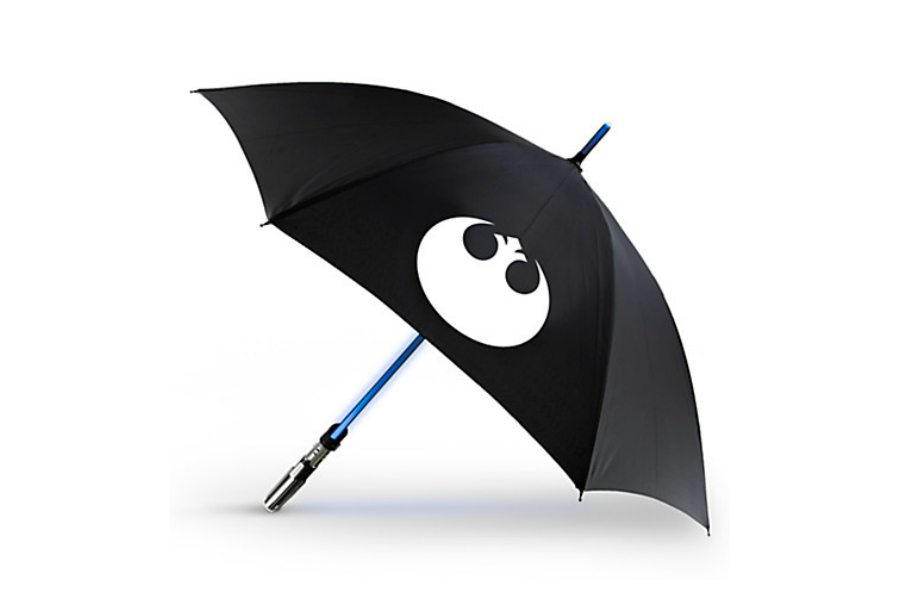 Here are some of our favorite tech links from around the web. We hope you enjoy them too.   Oh you know, just a Star Wars light saber umbrella. We hear it slays at the bus stop! You can now address Alexa (Amazon Echo) as "Computer" because Star Trek is real life. How...
Looking for a juicy new band for that Apple Watch? We've got the skinny on the new Spring Collection from our pals at Bezels & Bytes, now on sale for a limited time. Each design in the Spring Collection fits your Apple Watch perfectly, and comes in a variety of colors...
It's no surprise that Amazon has jumped on the STEM for kids bandwagon given its popularity as of late (and hey, hooray for that). Back in 2015, they launched their STEM toys and games shop, and now, they've got STEM Club, a gift subscription service for kids, which...
Unless you've been living under a rock, you've probably heard about The Instant Pot. It even recently got coverage on NPR. (We knew you when, Instant Pot). But a lot of people don't really know exactly what it does, and if they really truly need it in their kitchen....
As big time Star Wars geeks, these Star Wars bouquets from Think Geek are the way to our heart for Valentine's Day. And if you've got a special someone who can quote all the lines in The Force Awakens or who's got a collection of Rogue One t-shirts, then I'm guessing...
As much as we love the Internet, and the helpful information it makes available to us, there are definitely some downsides, like the Family Tree Now site which aggregates all your personal info, including addresses, relatives, possible associates, all in one place....
I was so thrilled to discover this resource guide from the Library of Congress that's full of a variety of primary source materials that document the U.S. Presidential Inaugurations through our country's history. It's such a fantastic wealth of information to help you...
Here are some of our favorite links from around the web this week. We hope you enjoy too.   We had a blast meeting cool kid inventors this past week, including Alexis Lewis (above). Check out our Facebook Live to see them talk all about their amazing inventions. The...
I've seen a lot of cool vending machines in my life (hello, beer vending machine in Japan), but the this cool techie vending machine I spotted at NYU the other day ranks pretty high up. You might have seen Vengo on Shark Tank, where they scored $2 million dollars in...