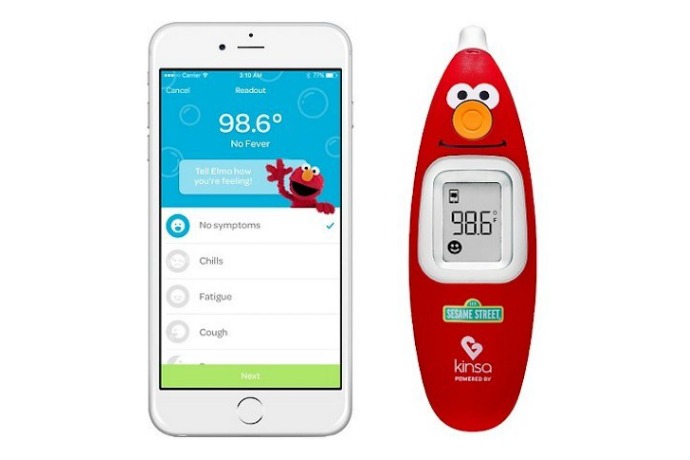 I'm pretty sure I'm not the only mom who's had a toddler run away and hide when I need to take their temperature. The struggle is real. That's why I'm loving the new Elmo smart thermometer from Kinsa. Unlike the original Kinsa smart thermometer, which is an...
The Best of the Best Educational Apps
My daughter is quite the artist, and her attention to detail is impressive. I only wish she'd apply the same care when writing her letters and numbers. So I was curious to check out a handwriting app that might help her clean up her act. StartDot Handwriting for the...
October 6 is the start of Fire Prevention Week, which means this is a really good time to commit to getting your kids up to speed on fire safety tips. As parents, we all know that teaching fire safety to our kids is important, but it can be tough to do in a way that...
The emotions we feel as adults are so complex today, as they are each year on September 11. But as parents, we have the added burden of trying to explain it to our own children in an age-appropriate way, and to help them cope with it too. So once again, we're pleased...
When we see a tech trend that could keep our families safer, it definitely gets our attention, which is why we're so intrigued by smart doorbells, with two in particular that you'll want to have on your radar. Related: 3 simple home security systems that will keep...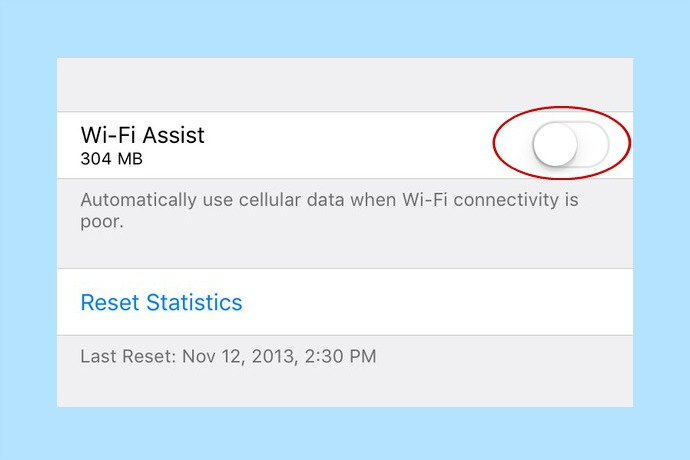 If you're having issues with your iPhone on iOS 10, here's a simple trick that could save you a whole lot of battery life. Bonus: It'll help with data usage too. Although Wi-Fi Assist is meant to be a helpful service by automatically switching your phone over to...
If you're looking for a fun way to expose kids to new languages, we've been very impressed with quality of foreign language training you get with the free Duolingo app. You can choose from dozens of foreign languages, including common ones our kids learn like Spanish,...
As if free two-day shipping on almost any purchase and the ability to shop for groceries in my pajamas wasn't reason enough to join Amazon Prime, their newest feature, Prime Reading, has convinced me to keep on renewing my membership. Prime members now get free access...
Here are some of our favorite links from around the web this week. We hope you enjoy them too.   Fun DIY no-carve Pokémon pumpkins! Is your next favorite TV show going to be written by a bot? A new study says women might be better coders but suffer from gender bias....
I've seen a whole lot of portable battery chargers, but this rainbow poop emoji one from WattzUp is definitely a first. I can already hear my tween daughter squealing. These hilarious emoji portable battery chargers work with most smart phones, as well as cameras,...
Lately, my preschooler is all about airplanes, but even if your kids aren't as obsessed as mine, I bet they'll still love the Sago Mini Planes app. Similar to Sago Mini Friends app (which we've featured here on Cool Mom Tech), the Sago Mini Planes app features the...
I actually stopped carrying my DSLR with me because by the time I could get it out of my bag, I had missed the photo of my kids I was trying to get. And walking around with the camera out in my hands? Not really the safest option. That's why I'm intrigued by the Cloak...
My family will be taking a trip to Seoul, South Korea, in the next couple months, and I'm a little overwhelmed trying to plan our itinerary. Pinterest is somewhat helpful, but there's a lot of link bait to wade through. That's why I was so pleased to discover Google...
When school started a few weeks ago, one of my daughter's first homework assignments was to bring in photos of favorite people and things to decorate her daily notebook. I love the idea, but didn't love that I had to email myself photos, print them, realize the toner...
Here are some of our favorite tech links from around the web. We hope you enjoy them as much as we did.   A BB-8 Halloween pumpkin! These Note7 stories are freaking us out. This one blew up a MacBook. Cool jewelry for geeky kids. Here's the low down on Allo, the new...
One of the funniest new Message apps now available for iOS 10 has to be Grammar Snob, a sticker app that lets you correct the grammar in your friends' texts. Grammar police, this one's for you. Does the wrong use of your vs. you're drive you nuts? Go right now and...