Okay, so please tell me I'm not the only iPhone owner who's had an iPhone for literally years...and never knew this super basic time-saving iPhone trick. Turns out, your clock -- you know, the little digital display of the time at the very top center of your phone?...
The Best of the Best Educational Apps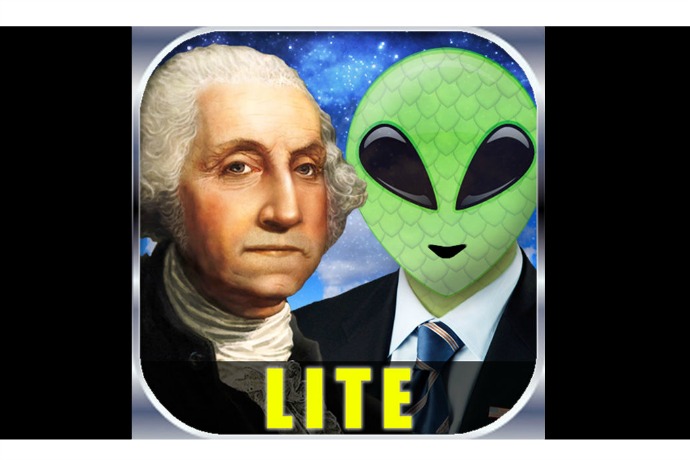 My kids get really excited about President's Day because it means a day off from school. But I'd like to make sure that they spend a little bit of time reflecting on our former presidents too, so I love an app that helps with just that. Presidents vs. Aliens Lite for...
Welcome to our new weekly series on Cool Mom Tech that introduces you to some of our favorite free apps to download to your devices. Because as much as we love all the useful, fun, and entertaining apps we recommend here, admittedly we love them even more when they're...
We're definitely fans of the way Avokiddo tackles educational apps for young kids. And its latest release, the DNA Play app keeps our praise parade going. This time kids get to delve into genetics, but it's not heady or complicated. Quite the opposite! In fact...
There's a glitch in the matrix! Okay, not really, just that there's a bug in iOS 11 that for many people turns their letter "i" to a weird symbol. Thankfully, there's a quick fix until they come up with a fix in the next iOS version, which we hope will be soon. Now,...
We love finding wonderful ways that we can give back and help kids who need it most, especially during the holiday season, which is why we were happy to discover Daymaker. By connecting foster children with people like us via their gift-giving website, they're...
We know that parents of teens (us included!) are always searching for ways to help teach them responsibility, and slowly gain more independence. That's what they want, and well, it's what we want too, which is why we're so thrilled to team up with Amazon, who recently...
The holidays are right around the corner, which for many of us means lots and lots of family time, well, beyond the eating, and the eating again. Whether you're hanging with your immediate relatives, or you're celebrating with your entire clan, we love finding ways...
Here are some of our favorite tech links from around the web. We hope you enjoy them as much as we did. Science says we love our dogs more than humans. Allergic to dogs? No problem: let tech save you. [Top Photo: Sony's Aibo robo dog] Things to make you go hmmmmm:...
As I've said before, a new shiny phone requires a new shiny case. We've listed the hottest iPhone X cases listed here!
Last year, I was having some issues with neck and shoulder pain, along with a side of vertigo (ugh!). After a discussion with a chiropractor and a yoga therapist, I decided to make some changes to my work set-up, which was probably causing a bit, if not all, of the...
Unless you've been living under a rock, you probably saw the hilarious viral video of the Irish family trying to catch a loose bat in their kitchen. If you have not seen this video, I suggest you watch it right now. Trust us, it's funny! Well, no surprise, someone...
We're big podcast fans in my house, and no, not just because we've got a Cool Mom Picks podcast (shameless plug for Spawned with Kristen and Liz). They're fantastic screen-free entertainment for the whole family. As more and more podcasts for kids keep popping up, it...
My son is the type of kid who can't just watch Star Wars and enjoy it as a fun fantasy world. Instead, it gets his mind spinning: How do the AT-ATs really walk? Could Han really have survived being frozen in carbonite? How do the Bacta tanks work? Well, now we can...
Here are some of our favorite tech links from around the web. We hope you enjoy them as much as we did. We love this amazing combo rocking horse 74-Z Speeder Bike fit for a tiny Princess Leia Organa. [Photo: Tex Gelmir on Instructables] This high-schooler is shaking...
If you're not home to get your packages, Amazon can help with that, thanks to their new Amazon Key service where your courier will leave them right inside your front door. No, we're not kidding. The service hinges on your purchase (and installation) of a compatible...