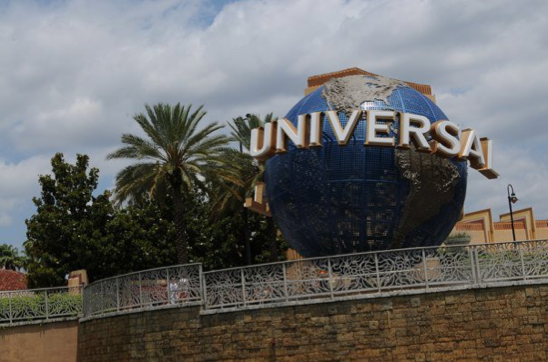 My family and I were beyond thrilled to be invited to experience Universal Orlando for a week, and were nothing short of amazed at how cutting-edge technology is such an integral part of both Islands of Adventure and Universal Studios Florida.

It's no surprise that the parks are such a tech spectacle given that they were built by the same Hollywood folks behind some of the biggest blockbuster movies. (Hello, Spielberg.)

Here are a few ways I found myself blown away by the use of tech at Universal Orlando–all of which you might just be able to see for yourself thanks to our amazing giveaway.

[Don't miss the crazy awesome giveaway after the jump]

1. Interactive Plannning Map

Before you even arrive at Universal Orlando, you can customize your own experience with the handy interactive map feature on their website. Use it to take a peek at all the exciting activities and attractions at both theme parks, plus CityWalk attractions and dining options; then use it to pinpoint whatever you want to be sure not to miss. Simply choose "Add to My Map" for all the rides and restaurants you want to hit during your vacation, then print out your personalized vacation map. You can even email it to yourself so you can access it via your smart phone while you're cruising the park.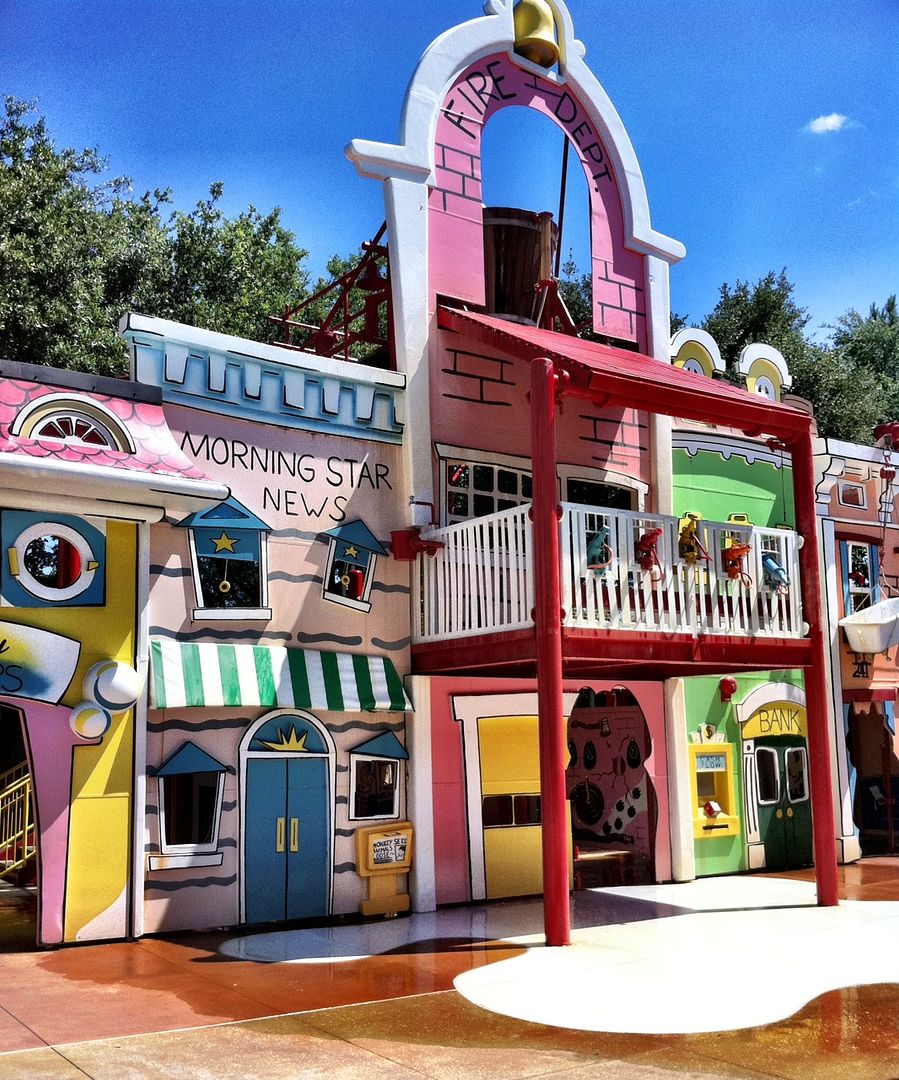 It definitely beats the heck out of a paper map, which always seems to end up folded incorrectly or soaked in juice box remnant, plus, you can cross check your picks with wait times on one of the many apps that you can download to your smart phone.

[Tip: Planning is an important part of maximizing your time but let your family enjoy some off-the-map time too, especially if you've got little ones. Try to get the big, popular rides done first so you can spend the rest of your day enjoying the lovely water play areas in Seuss Landing and Curious George Goes to Town that will keep younger kids busy for hours.]

2. Music Everywhere!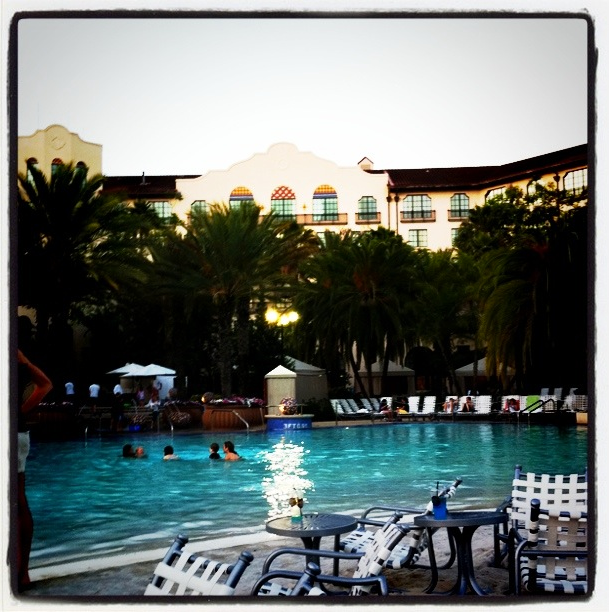 Music is a huge part of the entire Universal Orlando experience, from the opera singers serenading us at the plaza of the Loews Portofino Bay Hotel, to the musical shows and "street" performers at the park to the mesmerizing and music-intensive Blue Man Group performances at night. You even notice (or don't notice) how seamlessly music transitions from one themed area to the next, helping to create magical ambiance. In other words, no Jurassic Park symphonic music once you step foot in the Wizarding World of Harry Potter.

One highlight: on the brand new Hollywood Rip Ride Rockit you can actually customize your own music in your car as you careen around crazy spiral loops. And you can even experience music underwater in your pool at the Hard Rock Hotel. The huge pool is equipped with a state of the art underwater sound system that pumps music through 12 powerful speakers. Even if some of it is aimed at the 20-something crowd, it's still cool for us parents and tech geeks too.

[Tip: If you're staying at a hotel on property, you can also use the pools of the others. Just look for a bus that runs between all three or take the water taxi. It's a nice way to change up your day if you're staying for more than a few days]

3. Tech Throughout the Park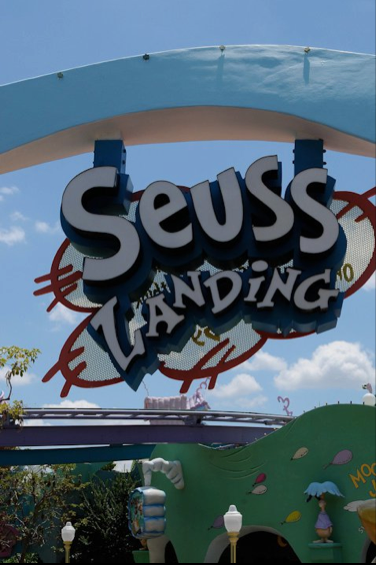 I love that there's so much techy awesomeness around the park that makes the in-between ride time fun too.

We first noticed it in Seuss Landing, where speakers rattled off rhymed Seussian around the restroom, a nice distraction while we were waiting for our pottying brood.

Another line-free crowd-pleaser is The Mystic Fountain in Sindbad's Bizaar which uses a camera, a hilarious hidden staff member on a microphone, and shooting water to entertain you while you take a breather.

The same goes for the magic at the shops in Hogsmeade, part of the truly outstanding Wizarding World of Harry Potter, where window displays, even shop shelves come to life. Imagine candy that moves, plants that grow right before your very eyes–you'll even get to watch Ollivander help a "wizard" from the crowd choose his wand.

[Tip: Unless you're a huuuge big time Harry Potter fan, skip the long lines for Ollivanders and just peruse the window displays while you sip on a Butterbeer. They're just as entertaining, particularly for the little kids.]

4. Harry Potter and the Forbidden Journey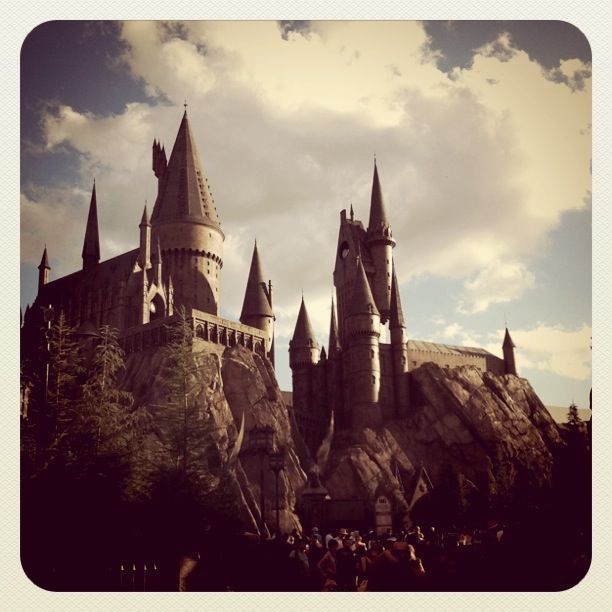 Even if you're not a Harry Potter fan, the ride itself is probably the single most amazing amusement park ride ever. But even before you get to the ride itself, you're treated to an amazing tour of Hogwarts School of Witchcraft and Wizardry where you're greeted by a hologram of Dumbledore, and then meet up with Harry, Hermoine, and Ron. The talking portraits and moving newspapers from the Harry Potter books and movies are all here too.

The ride itself is limited to kids 48 inches and above, not just because it's pretty bouncy and full of all sorts of twists, turns and sudden movements, but also because it's a little scary. But if you're big enough, it truly is a technological wonder, using groundbreaking KUKA robocoaster technology which allows the seats to twist and turn while being held above the track by a robotic arm.

This combined with 360-degree film technology and a full immersion projection system makes you really feel like you're flying on a broomstick with Harry. In a word — insane.

It's no surprise that the lines get pretty outrageous for this ride, so get there early and take advantage of the early park open times and your Express pass (included when you stay at Universal hotels on property). You'll want to ride this one over and over again; that is, if you've got a sturdy stomach.

[Tip: The gift shop at the end of the ride gets massively crowded. Instead, grab your wands, shirts, and cloaks at the Trading Post near the entrance of Islands of Adventure. And if you're staying at one of the three Universal hotels, you can purchase items and have them delivered to your hotel room so you don't have to walk around with them all day. Smart!]

5. Coming Soon – Spiderman in HD and Despicable Me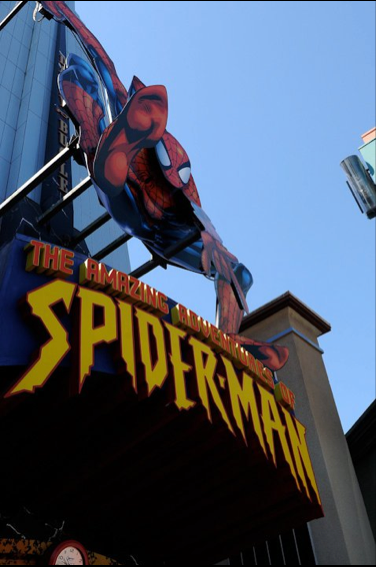 When my husband walked out of the Spiderman ride, he told me it was the best ride he'd ever been on. And he's not the only one; the ride itself is the winner of numerous awards.

This 3D ride uses "roving motion based simulator" vehicles and amazing technology to make it seem like you're chasing after villains and flying high over the city, swinging along with Spiderman himself, all with a fantastic ending. (No spoiler here!)

The amazing graphics combine with live special effects like spraying water, heat, and fake smoke to make this a ride that even folks who aren't huge Spiderman fans will appreciate. It's not a challenging ride, so it's nice for people like me, who aren't big roller coaster fans but still want some action.

Just when we thought it couldn't get better, Universal Orlando recently made the announcement that they would be completely re-animating the Spiderman ride in 4k high definition, the highest HD resolution available.

Another announcement: Keeping with Universal's penchant for irreverence, a new 3D ride based on the popular movie Despicable Me is in the works for 2012. Guests will explore the main character "Gru's" lair and secret lab and actually get transformed into minions. There's evidently an interactive minion dance party too.

This ride represents the first time a Universal animated film will be transformed into a theme park ride and I can't wait.

[Tip: If you're kids aren't tall enough for the Spiderman ride – 40 inches – take full advantage of the child swap rooms, which allow you to wait with your kids while your spouse or other adult in your party rides. Then you can switch out and ride while he (or she) has the kids. And if you liked Spiderman, you'll love the Simpsons Ride, which rated just as high by all height-able members of my family].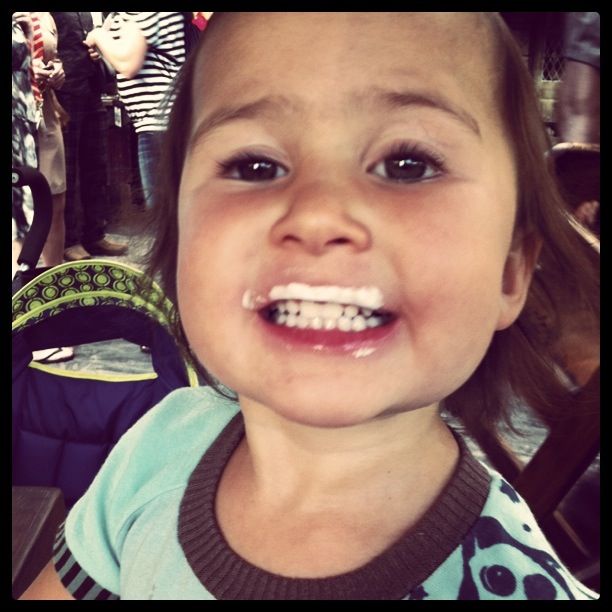 Our week at Universal Orlando was full of technological wonderment, with all of us, even our 2-year-old "ooh-ing" and "ah-ing." And while amusement park vacations might not necessarily be for every family, including my own, our hosts beautifully demonstrated that Universal Orlando can make a great stand-alone trip, and considering the excellent dining options and high-rated hotels, is actually be more relaxing and enjoyable than we ever thought possible.

Huge thanks to Universal Orlando for our travel, accommodations, and meals. For some more excellent tips on experiencing Universal Orlando, check out Liz's post on Cool Mom Picks: A Universal Vacation with Younger Kids.

Congratulations to Ronnie A. and Alison Z.! They each won a 2-day, 2-park family packs of 4 tickets to Universal Orlando.


[Photo credits Kristen Chase, Kristen Doyle, and Laurie Turk.]