Our tweens and teens heading back to school aren't satisfied with cute erasers and personalized pencils anymore. They want tech! Aside from all those tablets and phones and laptops they've got 400 good reasons they need, here are a few little doodads to make the return to the classroom a little more cool.
Alarm clock + Charging dock combos
If you'd like your kiddo to take a little more responsibility for getting himself up in the morning (i.e. can Mom
ever
sleep in?) check out our round-up of three cool iPod docking stations that also double as alarm clocks. With big digital numbers, there's no excuse for missing the first bell.
USB wristbands
Juicy knocks it out of the park with their Pyramid USB drives cleverly disguised as a punky, funky bracelet in pink or black. Another option:
the MOH Band
which stands for Memory On Hand. It looks a little more suited to a pick-up hacky sack game than a night on the town.
Laptop backpacks
Check our roundup of hip laptop backpacks – this metallic gold one from Kipling might be our favorite. It's durable and sturdy, but still has all the chic that some of our daughters insist on.
Mimoco USB flash drives
We love the 4GB "Flash" Drive in our back to school guide this year, and he's got company with tons of other super hero friends – not to mention characters from Star Wars to Hello Kitty.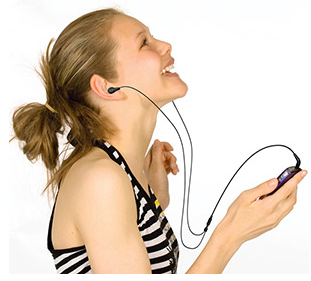 Cool, safe earbuds
If you can't get the earphones off their ears, at least you can make them safer. Ety Kids earbuds have great quality sound, but with safe output levels and a volume control. Set it to where they can still hear you if you tell them to clean up their room, ha.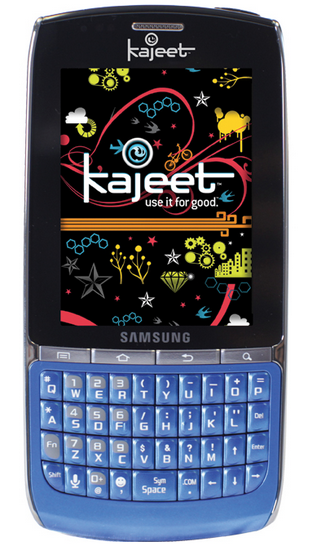 Kajeet cell phone
If you're ready for your kid to have his or her own cell phone, consider one from Kajeet, which has affordable service plans, no contract, and really terrific parental controls. You can even turn off texting or calling during certain hours, and if you really need to, add a GPS tracking function.
Also see:
Back to school tech: Must-have apps for parents

Back to school tech: Educational apps for little kids
Back to school tech: The coolest laptop backpacks