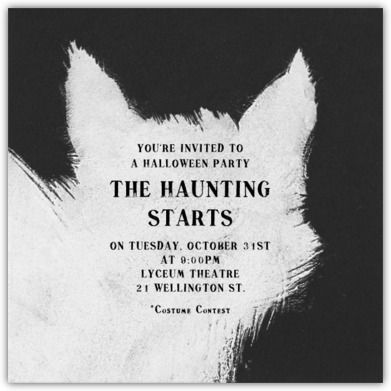 It's October — time to stock up on candy, put a big pumpkin on your front step and …throw a Halloween party?
Yes!
It might sound strange, but Halloween is the most popular occasion for throwing parties behind Christmas and Chanukah. And since your house is already decorated, it makes perfect sense.
Here, we rounded up 8 of the coolest Halloween e-invitations that will scare up some guests for your party in no time. No paper or stamps required.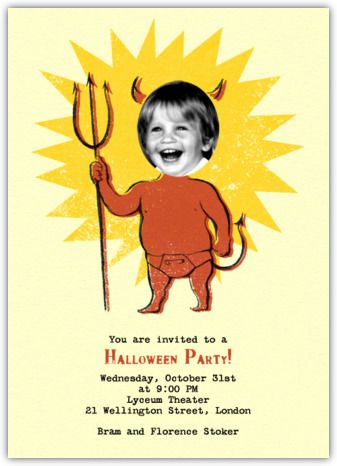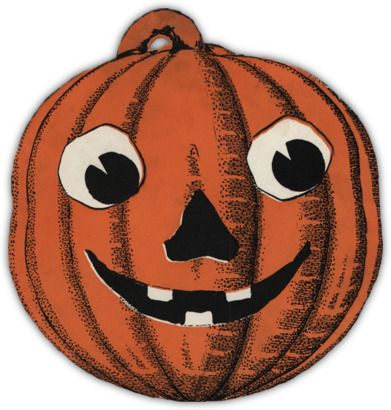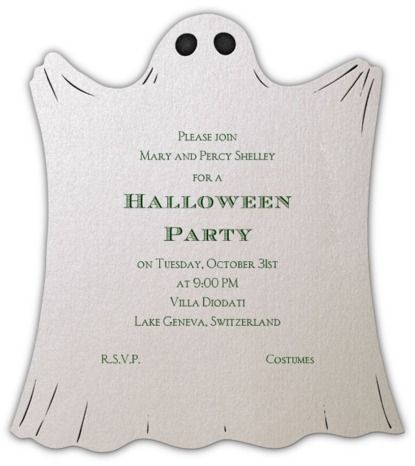 Paperless Post
, whose online invitations that look like real paper cards, has an amazing
selection of Halloween designs this year including that cool cat up at top. The simple but effectively
creepy
Jack o' Lantern
will haunt your dreams, while the
playful little devil
gives you an excuse to show off your kid. (Oh, let's face it — it's
not like you needed one!) And who won't be charmed by the old-fashioned
"ghost"? If only my kids would accept cutting holes on a sheet as an
acceptable costume.
We love how far Evite has come with their invitations styles, especially this Costume Exchange invitation with it's masqueraded profiles. It promises a glamorous Halloween — such a sophisticated choice for an adult's party.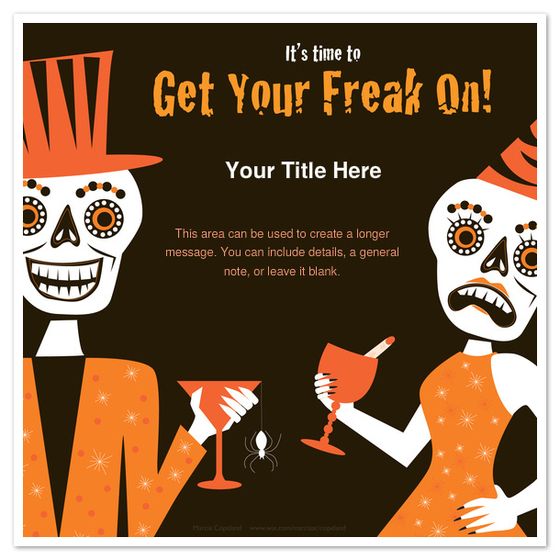 We love
Pingg
, and their Halloween
invitations are bright and modern, with a generous serving of orange,
which just happens to be my favorite color so I'm smitten! The
trick or treat banner
is festive and a refreshing change from goblins and witches, and the graphic simplicity of the
black cat
on an orange background is a sure-fire attention grabber. But honestly, who can resist the
dia de los muertos
couple inviting you to
get your freak on
? I certainly can't, and neither will your guests.