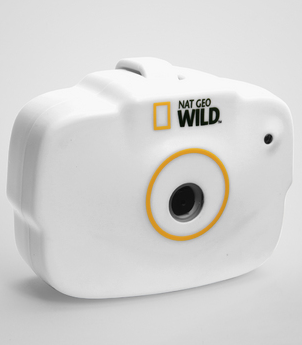 Ever since I got my GoPro camera, I've popped it on my kids to get video from their own vantage point. The results are always fun. So, I had to giggle when I saw this camera over at Fred Flare, because as much as I love seeing life from my kids' point of view, I can only imagine how hilarious it would be to see it from a dog's!

The
National Geographic Pet's Eye View Camera
clips right onto your pet's collar and then takes still photos every minute. The internal memory holds about 40 photos at which point you can upload them to your computer for what has to be total hilarity.
Kind of like the modern take on a St. Bernard with a hot chocolate barrel around his neck?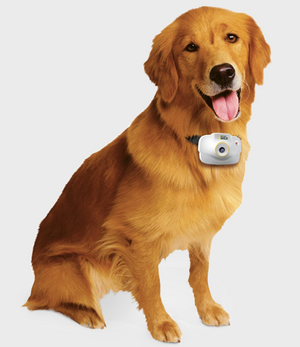 Now for a $40 camera, I wouldn't expect it to produce art gallery-worthy photos, but it's a super cool gift for the pet lover in your life. And really, if you're not a pet owner, you could just as easily pop it on your toddler's jacket and have a little fun that way too. At least I would. -Kristen