What's the best search engine for kids, in your experience? -via Twitter
Keeping kids safe online should be a huge priority for parents. When it comes to kid-safe search, there are actually a lot of good options out there. Since you didn't specify what age range we're talking about, I'll cover a few options.
Safe Search For Young Kids
There are some great search engines that you can bookmark as your kids' own versions of Google. Acting as independent search platforms, these have been designed to automatically filter out inappropriate content, and only pull up results that are relevant to the search term.
Kidzui (above) is a great resource for pre-K through early elementary school-aged kids. In addition to acting as a search engine, the site also offers prescreened kid-friendly YouTube videos, games and activities. The site also provides parents with weekly activity reports so you can keep a check on what they're searching for. It's a simple browser download to get started, so no major purchases or installations needed.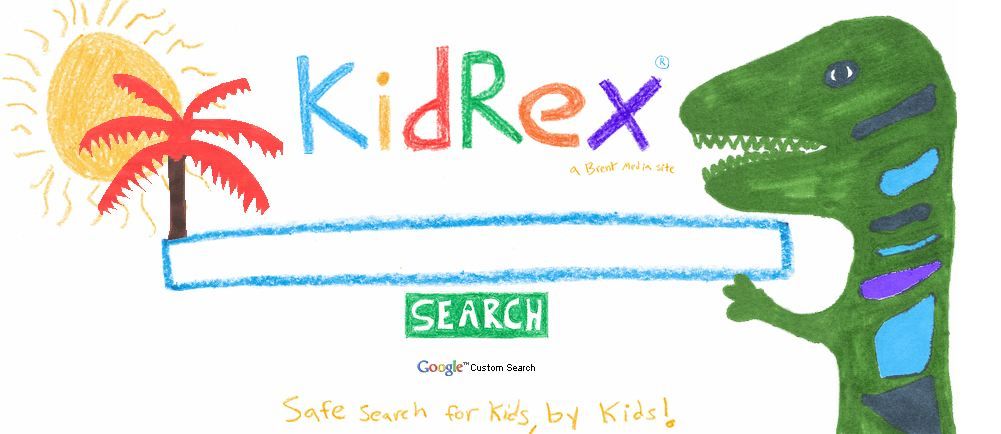 Another kid-friendly search engine is Kidrex. It's not quite an online destination like Kidzui; it's just a simple site you can tag as your homepage for when kids want to search. Using Google SafeSearch as its foundation, it prescreens and filters out anything it deems questionable, so that you kids have the independence to look, but still find the most appropriate material. Since this is more of a traditional search engine, I'd recommend this for elementary school-aged kids who will likely be using it more as an educational resource for homework, than for playing games.
Safe Search For Older Kids

When you get into the tween years and beyond, I'd really recommend using Internet filters to ensure that when your kids are using the same search engine you use, they are still protected from the creepy stuff out there. The basic first step should be to access your browser-specific settings to check if there are parental controls (most of them do). Google, for example, offers its SafeSearch setting that you can lock to ensure that they are protected.
On top of that, we have covered smart internet safety options for kids here before, like Net Nanny which works on both tablets and PCs.
We've also looked at safe browsers for tablets, and recommend Mobicip. For a small download fee, you'll get age-based filtering, lots of customization and even YouTube video filtering.
But as far as safety goes, really the most important thing you can do is monitor your kids' usage–at least for as long as you can. The safe search tools are just a bonus. -Jeana